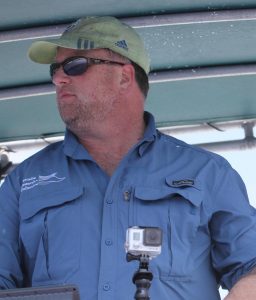 Publication List – Abstracts and PDF files (click here)Email: rwbaird@cascadiaresearch.org
RESEARCH INTERESTS
My research addresses various aspects of cetacean behavior, ecology and management. From the mid-1980s through to the mid-1990s I undertook research on a number of species of marine mammals in British Columbia, with a particular focus on behavior and ecology of killer whales in southern British Columbia and Washington state. While I have continued working with killer whales since, as well as studies of cetacean diving (sub-surface) behavior, since 1999 my primary focus has been on Hawaiian cetaceans, examining population structure, social organization, spatial use, and impacts from anthropogenic activities, among other things. Publications on our Hawai'i research can be found here while earlier publications can be found here.
I joined Cascadia Research in 2003 and since then have been based in Olympia, Washington. Much of my research has been collaborative in nature.
---
For advice for prospective graduate students or people interested in a career studying marine mammals, click here
EDUCATION, AFFILIATIONS AND A FEW OTHER THINGS
Member (Research Alternate), Sanctuary Advisory Council, Hawaiian Islands Humpback Whale National Marine Sanctuary, May 2023-present.
Affiliate Faculty, Oregon State University, Department of Fisheries, Wildlife, and Conservation Sciences, October 2021-present (changed to a Courtesy (light) Faculty in May 2023).
Owner/Managing Partner, Pseudorca Scientific LLC, May 2021-present.
Affiliate Faculty, Hawai'i Institute of Marine Biology, University of Hawai'i, June 2016-present.
Member, False Killer Whale Take Reduction Team, 2010-present.
Editor, Endangered Species Research, October 2020-present.
Member, Committee of Scientific Advisors on Marine Mammals, Marine Mammal Commission, 2011-2022.
Member, Cetacean Specialist Group, IUCN Species Survival Commission, 2009-present.
Editorial Board, Canadian Journal of Zoology, 2010-2019.
Adjunct Faculty, Portland State University, 2006-2012.
Associate Editor, Marine Mammal Science, 2006-2011
Affiliate Assistant Professor, University of Washington, 2005-2014.
Member, Marine Mammal Advisory Committee, Western Pacific Fisheries Management Council, 2005-2012.
Post-doctoral fellow – Dalhousie University, 1996-2003.
Co-founder, Senior Editor – "MARMAM", an electronic mail discussion list focusing on marine mammal research and conservation, 1993-present.
Biologist – National Marine Fisheries Service, National Oceanic and Atmospheric Administration, Beaufort, NC, USA, 2001-2003.
Member – Committee of Scientific Advisors, Society for Marine Mammalogy, 1995-2001.
Biologist – Marine Mammal Research Group, Victoria, B.C., 1987-2000.
Member – Cetacean Specialist Group, IUCN Species Survival Commission, 1992-1998.
Coordinator/Co-coordinator – Stranded Whale & Dolphin Program of B.C., 1987-1995. Established and coordinated a monitoring program for marine mammal sightings, strandings and incidental mortality. Undertook necropsies on stranded and incidentally caught animals, coordinated collection and distribution of tissues for external research projects, and curated education and reference collection of marine mammal skeletons.
Ph.D., 1994, Behavioural Ecology Research Group, Department of Biological Sciences, Simon Fraser University, Burnaby, B.C. Thesis title: Foraging behaviour and ecology of transient killer whales (Orcinus orca).
B.Sc., Biology (Co-op), University of Victoria, Victoria, B.C., 1987.
---
Last Updated September 2023 by Robin W. Baird