Cascadia has been studying humpback whales since 1986 and this work has been conducted along the entire US West Coast (see overall project) with all of this research focused in outer coast waters. A little less than 10 years ago, increasing numbers of humpback whales began coming into Washington inside waters and this trend escalated in 2014. This included increasing numbers in the Strait of Juan de Fuca and also coming into Puget Sound and other parts of the Salish Sea. In many ways this represented a return to these waters since humpback whales were common to Washington inside waters through the early 1900s until a whaling operation specifically targeted these whales including those that stayed well into the winter.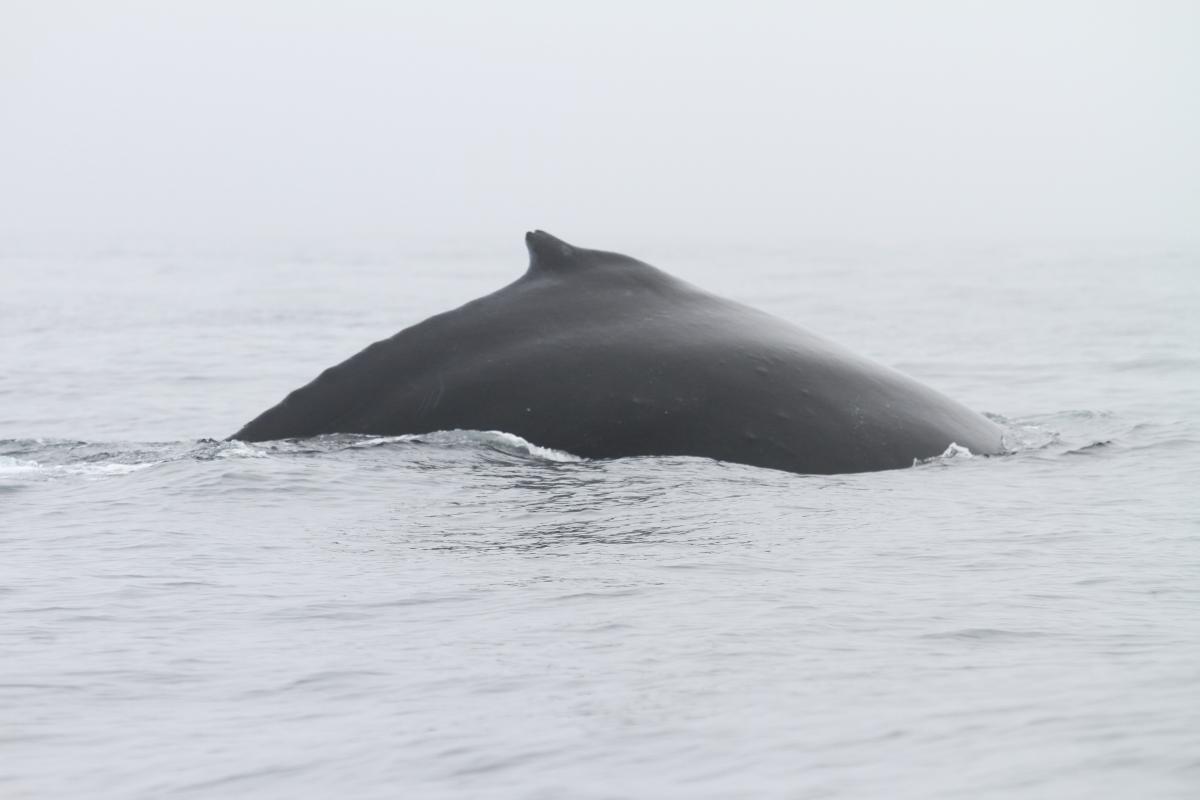 Photo © 2012 John Calambokidis/Cascadia Research
Cascadia has been studying the return of humpback whales to these waters including where they have shifted from and also their migratory destinations. The return of humpback whales to these waters is a good sign and reflects the recovery of humpback whales from whaling, but it also exposes humpback whales to new risks. The Strait of Juan de Fuca is the primary route for shipping traffic coming and going from ports in Puget Sound and British Columbia, which may be seeing more traffic in coming years. This will expose humpback whales to increased threat of ship strikes and exposure to ship noise. Cascadia will be expanding our humpback whale research to specifically look at animals in the Salish Sea and the new risks they are being exposed. Under a project with Washington Department of Fish and Wildlife and support from NOAA we will will be conducting surveys, tracking populations, and examining this risk.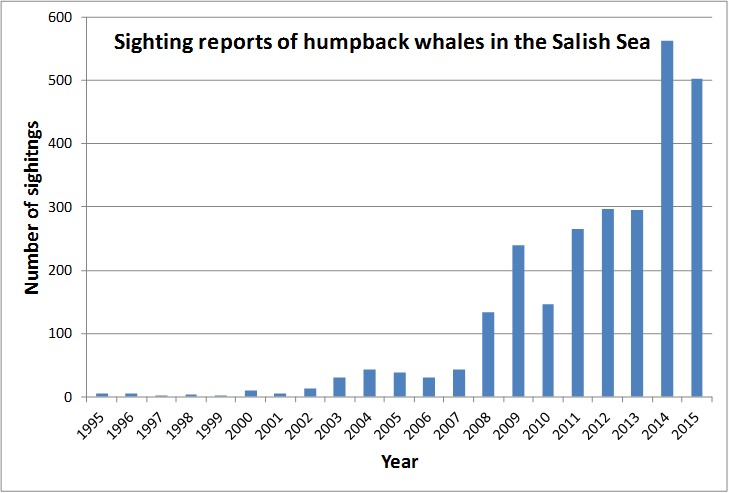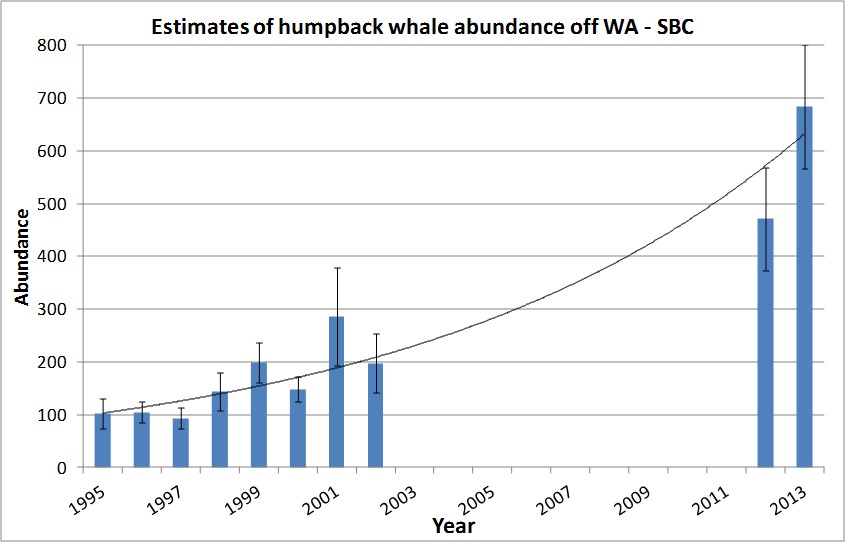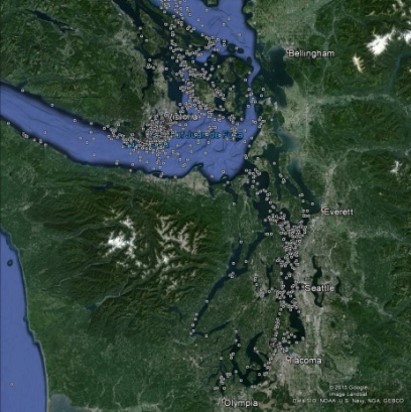 Map of sightings reports of humpback whales made to Cascadia and Orca Network through 2015
Recent local strandings of humpback whales
Results from examination of dead humpback whale in Southern Puget Sound, 29 March 2017
Examination of dead humpback whale, Bremerton, 4 June 2017
For older reports see our stranding response page