2020 Identification Guide to Northern Puget Sound gray whales (PDF file)
Cascadia Research has been conducting photo-ID research on gray whales in N Puget Sound since 1990 as a part of a larger study of gray whales in the Pacific Northwest. In 2015 with support from DNR, Cascadia conducted expanded dedicated surveys, photo-ID, initial tag deployments to examine feeding behavior, and documenting feeding locations. The project would address a number of objectives related to key elements required to address gray whale consumption and reliance on ghost shrimp in the northern Puget Sound region including:
How many gray whales are using NPS and for what durations
Changes in gray whale occurrence and feeding areas over the last 25 years
What proportion of the gray whale diet in this region are intertidal ghost shrimp
Our approach in 2016 and 2017 is to work from the accomplishments and lessons learned in 2015 and so far in 2016 which are briefly summarized below and in Figures 1-5 and Table 1 below. Major relevant findings included:
Deployment of three video/multi-sensor suction-cup dive tags in 2015 revealed that feeding events can be discerned from characteristic feeding posture and behavior from the dive kinematics of the tags. Deployment of longer duration dart-attached tags, however, was deemed potentially risky after two of the three suction-cup video tags revealed direct physical contact between other whales and the tag (damaging the tag in one case). While tags remain the most important tool to discern gray whale feeding behavior and prey, it will require use of more of the short term suction cup tags in the short run until we have a better understanding of whether the longer term dart-attached tags can be used without risk.
Collection of fecal samples was more successful than expected in 2015 and has the promise to be a valuable tool to examine prey preference and proportion of diet consisting of ghost shrimp.
Historical satellite images from Google Earth revealed visible documentation of feeding pits of gray whales in N Puget Sound and feeding locations both in current and past years.
Work has begun in 2016 with effort in March which resulted in three video tag deployments of up to 23 hours on CRC 49, 383, and 723. See Cascadia Youtube Channel for videos of deployments and some clips from the more than 9 hours of dual footage from the deployments on CRC ID 723.

Figure 1. Summary of annual resightings of identified gray whales seen three or more years in northern Puget Sound.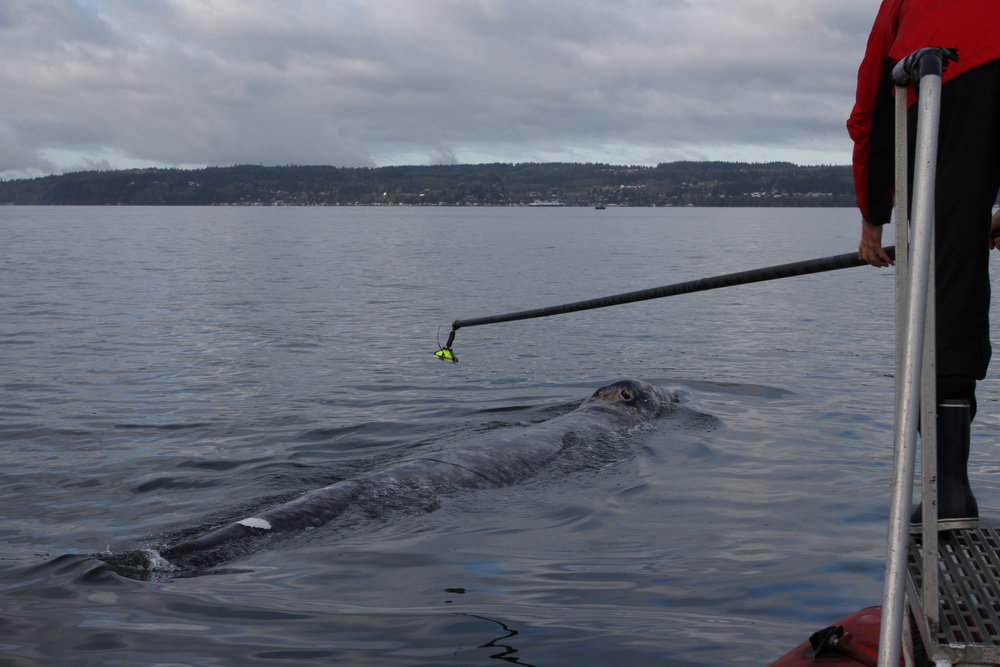 Figure 2. Deployment of suction-cup attached video tag on CRC ID 723 on 25 March 2016. Tag stayed on for 23 hours.
Figure 3. Images of tag deployment on ID 22 on 17 April 2015 (top two photos) and samples of video from ID 383 on 19 April 2015 of dives off Hat Island (bottom two photos). Bottom photos shows ID 49 head down on bottom but not apparently feeding and in bottom right tagged whale rolled on left side but no evidence of feeding.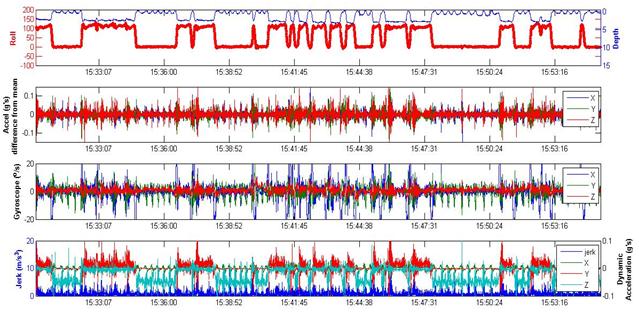 Figure 4. Sample of data off tag on ID 22 while it was feeding on ghost shrimp on the Snohomish Delta on 17 April 2015. Top section shows dive depth in blue and roll in red demonstrating the whale feeding with rolls to 90-100 degrees for extended periods on bottom section of each dive down to just 2-3 m water depth.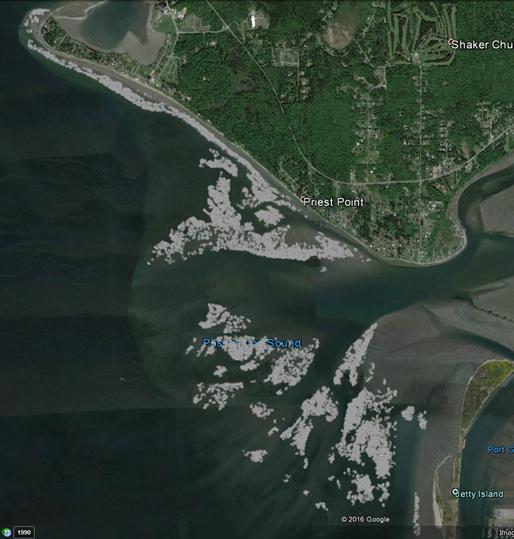 Figure 5. Locations of some of the almost 14,000 feeding pits documented on the Snohomish Delta from Google Earth images in spring and early summer from 2005 to 2015.
Click here for a poster discussing the use of these Google Earth images as a way to examine feeding areas for gray whales in Puget Sound, Washington.