As a top priority, Cascadia Research provides government management agencies charged with reducing impacts on marine mammals our latest research results, as well as comments on proposed government actions based on ours and others research. We do this in several ways. In addition to publications in peer-reviewed journals and presentations at workshops and conferences, co-founder John Calambokidis currently serves on several advisory bodies including: 1) the Sanctuary Advisory Council of the Olympia Coast National Marine Sanctuary that provides advice to the sanctuary, 2) the NOAA Pacific Scientific Review Group, a body that advises NOAA Fisheries on management issues for Pacific marine mammals, 3) the Pacific Cetacean Take Reduction Team that develops strategies to reduce incidental entanglement of cetaceans in drift gillnet fisheries along the US West Coast, and 4) Department Fisheries and Oceans humpback whale recovery team. Robin Baird currently serves on the Committee of Scientific Advisors on Marine Mammals for the U.S. Marine Mammal Commission and on the Hawai'i False Killer Whale Take Reduction Team. Both John and Robin were also members of a Scientific Advisory Group for the U.S. Navy's marine species monitoring program. A copy of the Group's report to the Navy from May 2011 can be downloaded here.
Examples of some of our comments in response to draft Environmental Impact Statements, Environmental Assessments, and proposed rules are available below:
We will continue to add to this list as more comments are submitted.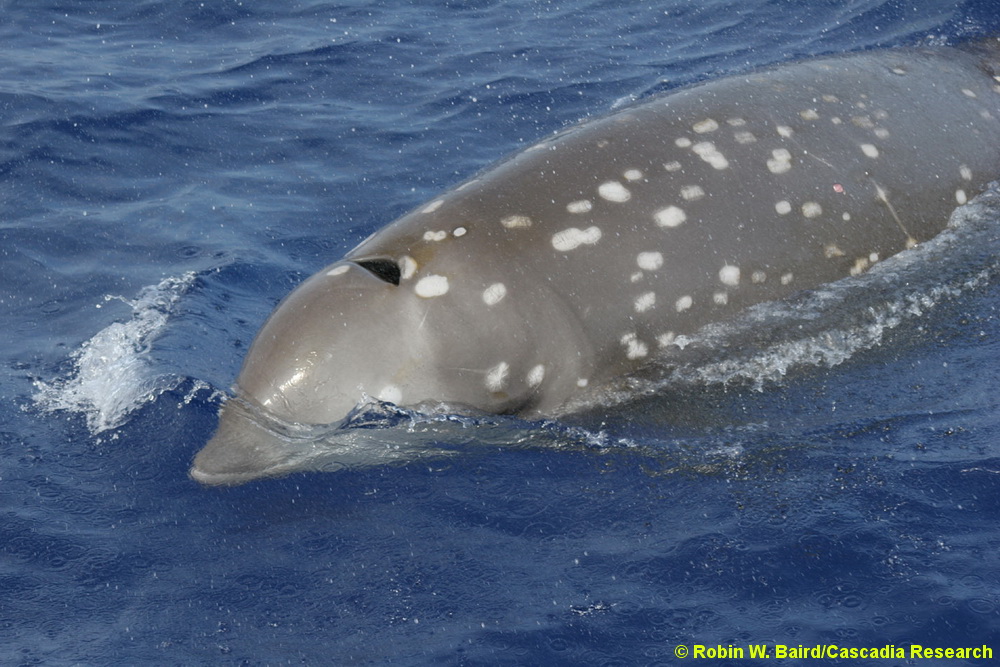 A Cuvier's beaked whale, one of the species most influenced by Navy mid-frequency active sonar.