"During my internship, I was able to assist in four necropsies: two harbor porpoises, one harbor seal and a grey whale. I learned so much during the necropsies. Jessie (Jessie Huggins is Cascadia's Stranding Coordinator) is an amazing teacher and she always knew the answers to all of my questions." Ale Chu: Spring and Summer 2019 Hawai'i project intern.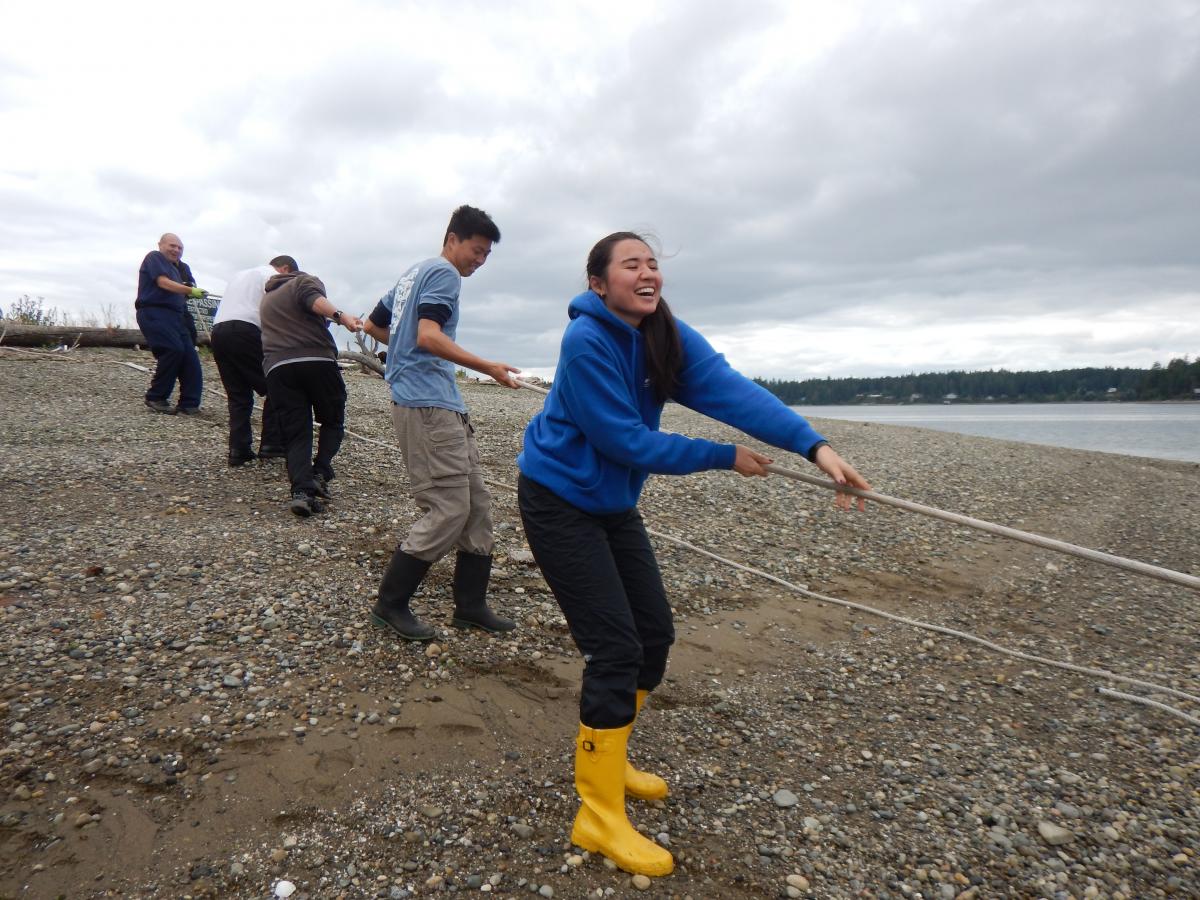 Cascadia has had many interns and graduate students throughout the years helping with our extensive photo-ID catalogs as well as working on their own research projects. We welcome applicants from all over the world for these positions (learn more and how to apply here).
Here you can learn more about the day-to-day life of interns at our office in Olympia, WA.
Photo ID Matching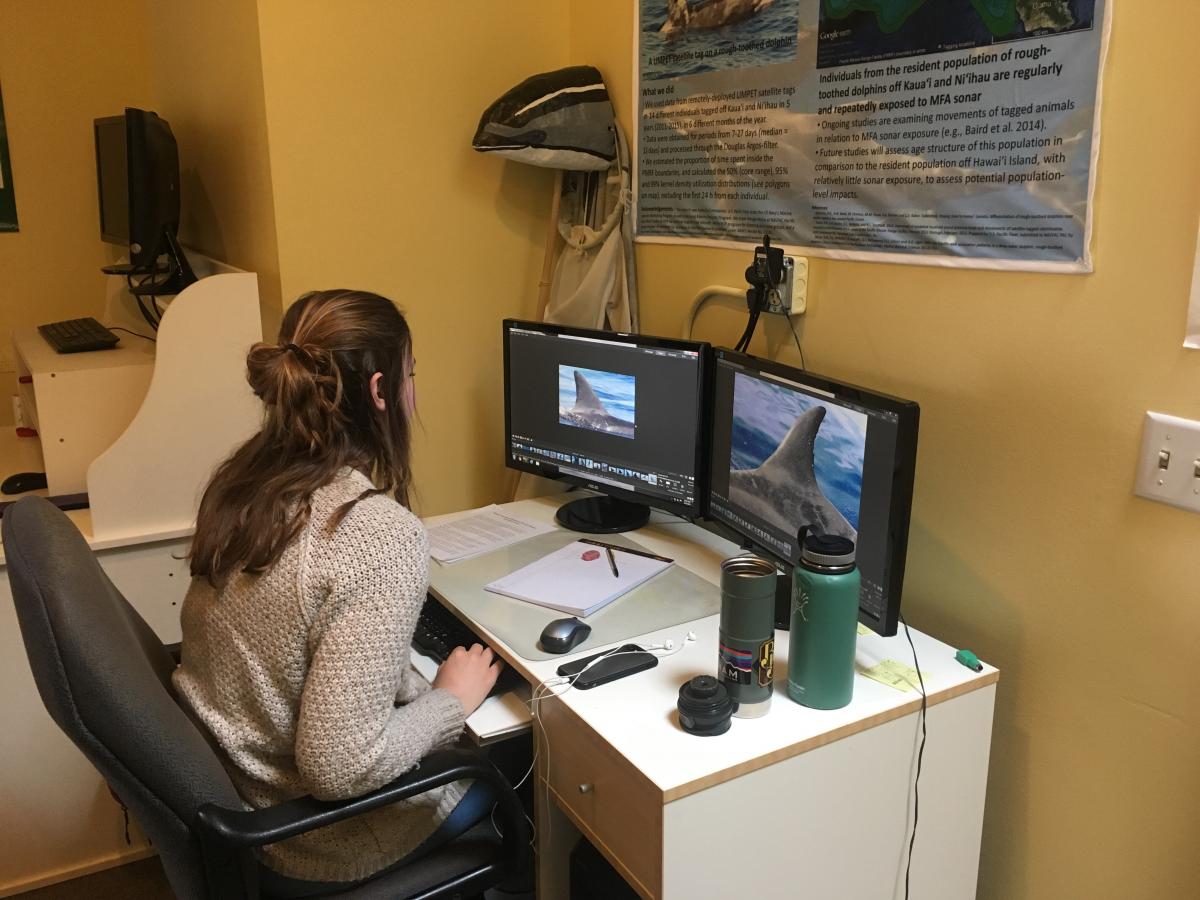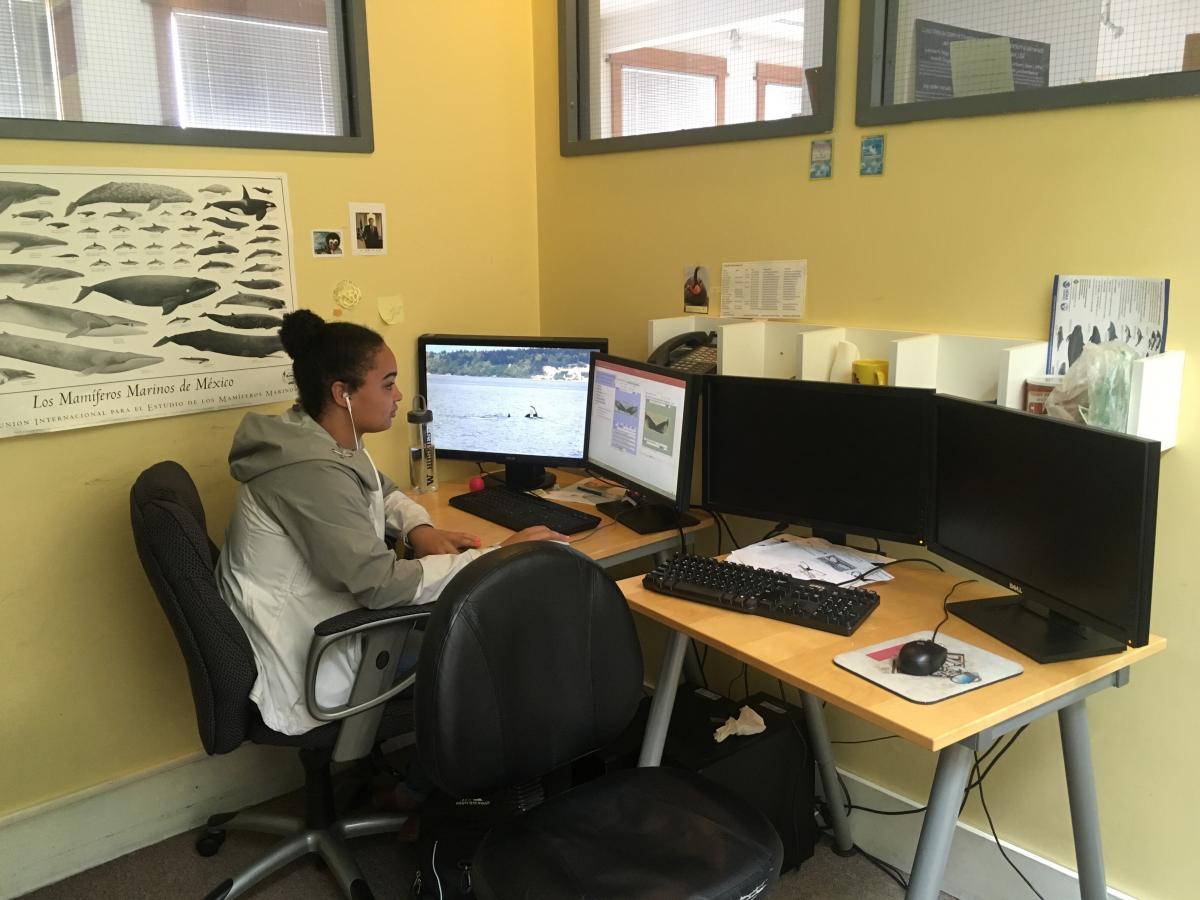 Most of our interns spend the bulk of their time assisting staff with our long-term photo-ID studies of US west coast baleen whales (humpback, blue, and grays) or Hawaiian odontocete species. This involves extended periods of time comparing new photographs to our existing catalogs, sometimes with opportunities to be involved with photo processing, data management and other related tasks for managing our historical catalogs. An initial training period to learn the various identification methods for each species allows interns to get comfortable with the process of photo ID and working in the catalog before starting on the new data.
Our office has a range of atmospheres from quiet individual work to bustling collaboration, so an ability to stay focused in different conditions and for long periods of time is a must. Our interns love their headphones!
Though the majority of intern work is done at a desk, occasionally there are opportunities to get your hands dirty…
Stranding Response
Cascadia interns assist our staff in responding to strandings in Washington state when they happen. This involves beach surveys, data and specimen collection, data entry, and assisting with necropsies of pinnipeds and cetaceans. This can be smelly!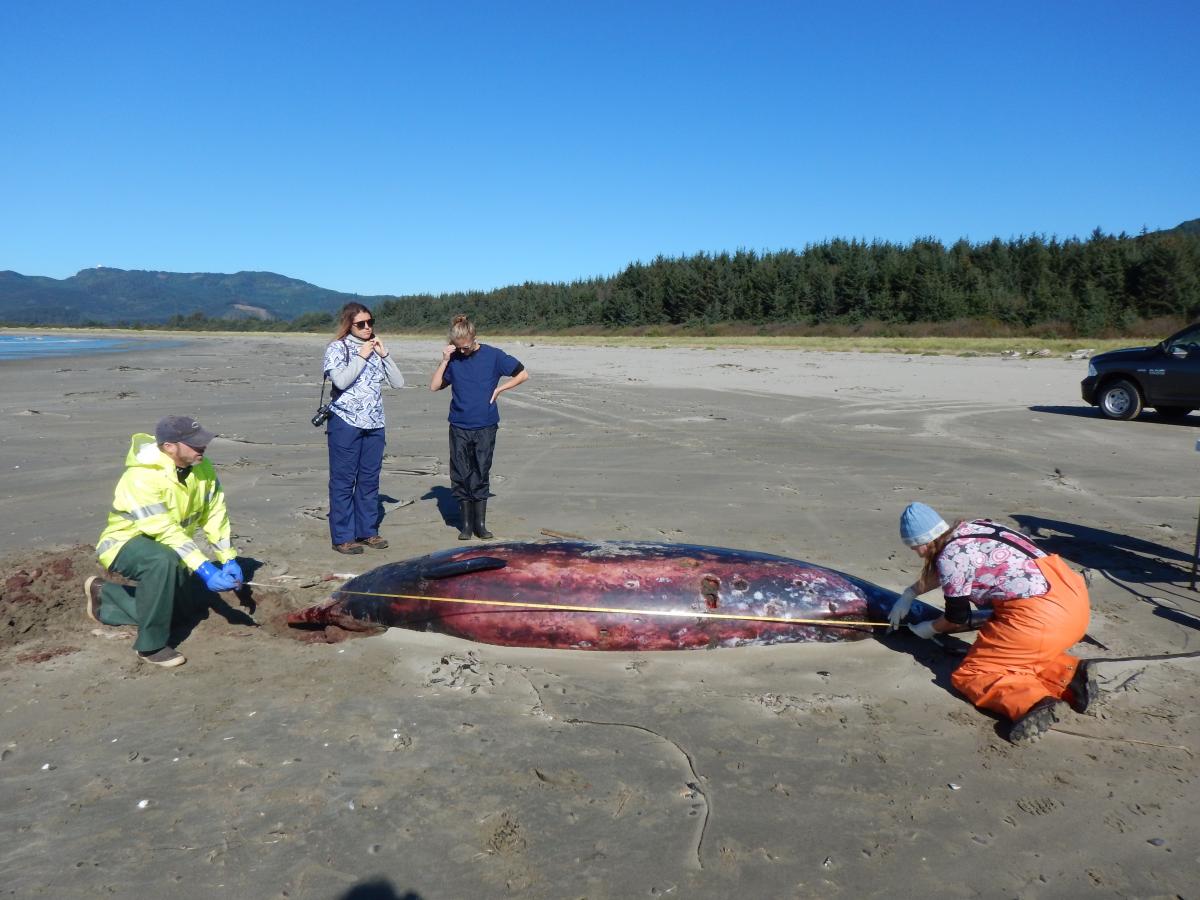 Photo taken under NMFS Permit number: 18786-03.
Necropsy participation is optional, though we encourage interns to give it a shot if they are unsure. There are plenty of roles for those who don't want to get their hands dirty, such as taking photos and filling out datasheets.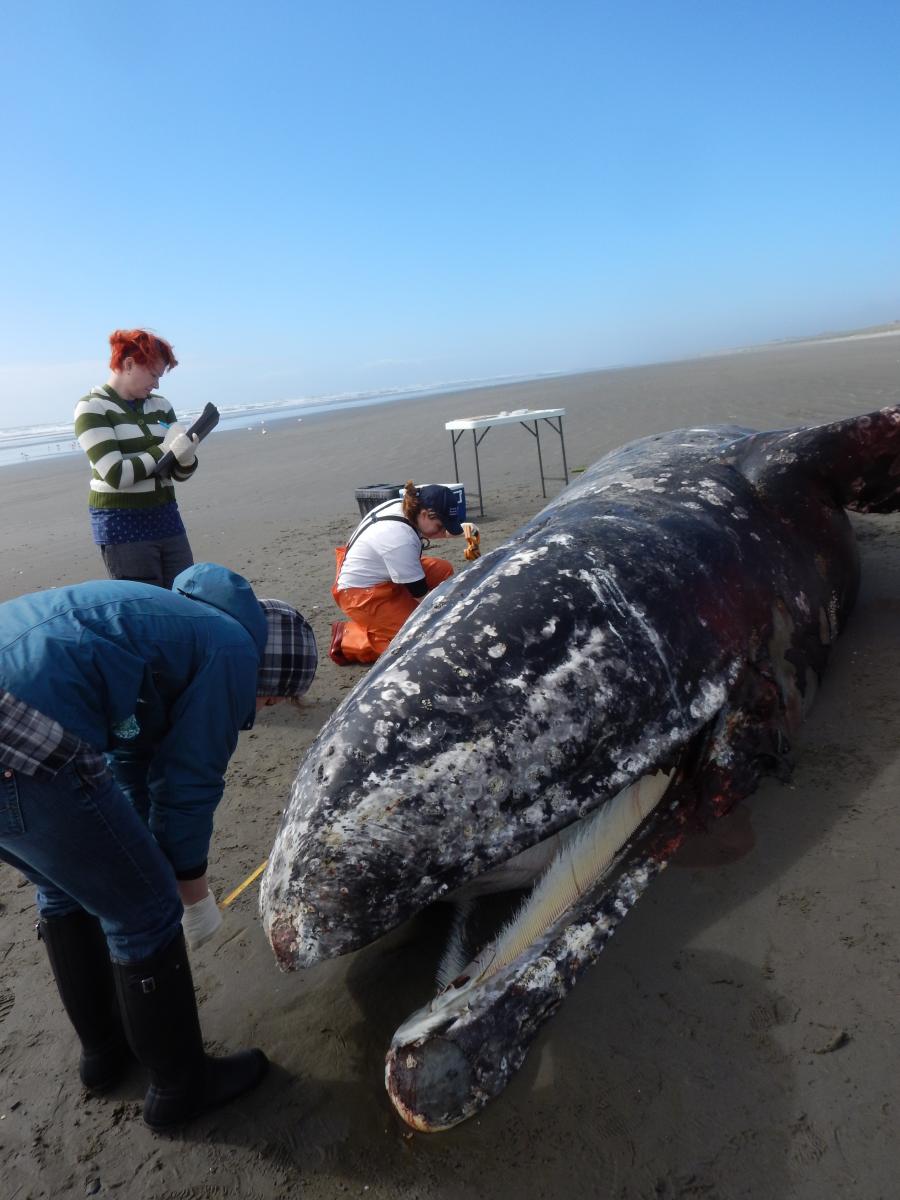 Photo taken under NMFS Permit number: 18786-03.
Whale Watching Trips
Cascadia is fortunate to collaborate with Island Adventures who allow our interns to be guests aboard their whale watching trips to see humpback whales in the fall out of Port Angeles and gray whales during the spring from Everett. Interns who join us during these periods have the opportunity to participate in these boat-based surveys to collect sightings data and ID photos.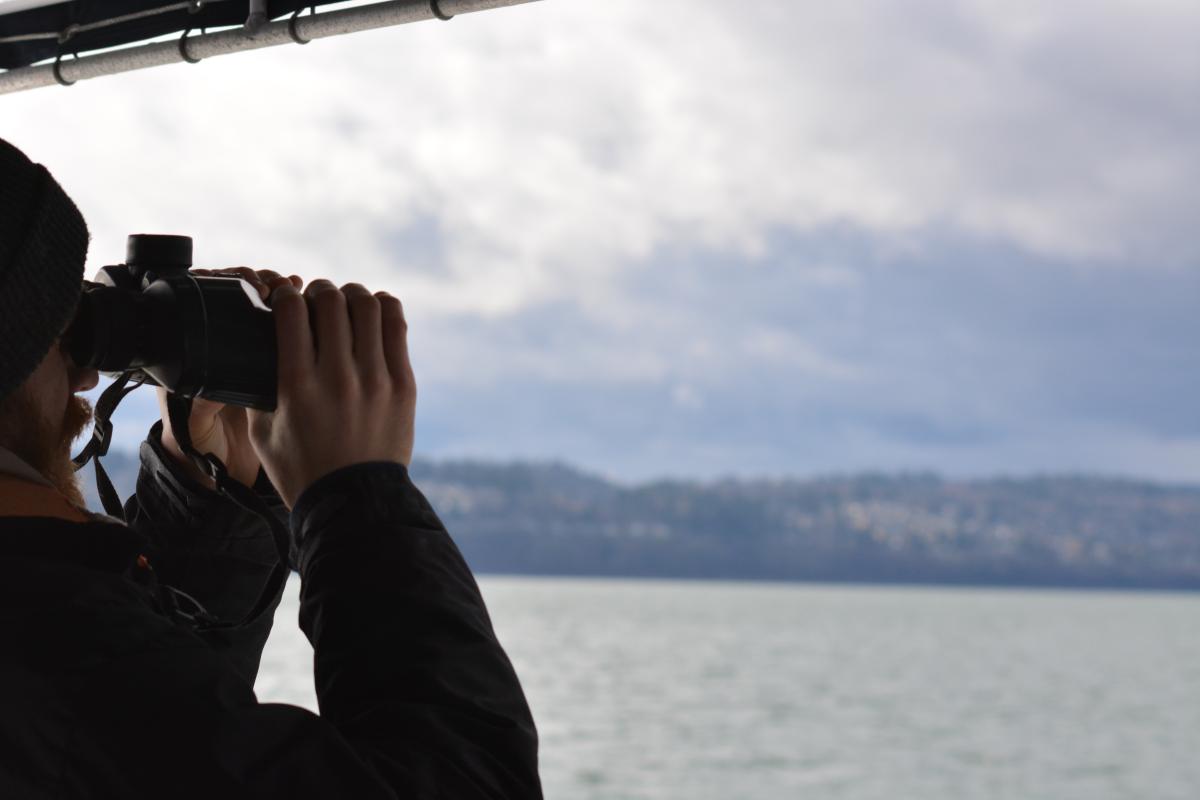 Special Projects
Some of our interns choose to pursue individual projects during their time with us. These often involve studies using our photo-ID catalogs, sightings databases, or satellite tag data. Some interns have also created educational posters for Cascadia to use and to share with marine education centers throughout the state.