Hannah Clayton and John Calambokidis from Cascadia completed a survey on Sunday 6 March 2022 out of Everett and covered Possession Sound, Saratoga Passage north to Skagit Bay and Port Susan and found whales in a number of areas and also obtained some good acoustic recordings. Based on photo-IDs, Alie Perez confirmed 8 different IDs from the survey: 22, 53, 185, 531, 723, 2249, 2356, and 2362. With these and other recent sightings she shows at least 13 individuals identified so far this season, 12 of those known IDs (CRC #s 22, 53, 56, 185, 383, 531, 723, 2249, 2356, 2362, 2440, and 2441) and one is a new individual. Some of these have been around for several months and this represents some of the earliest arrivals of the Sounders gray whales to this region Cascadia has documented.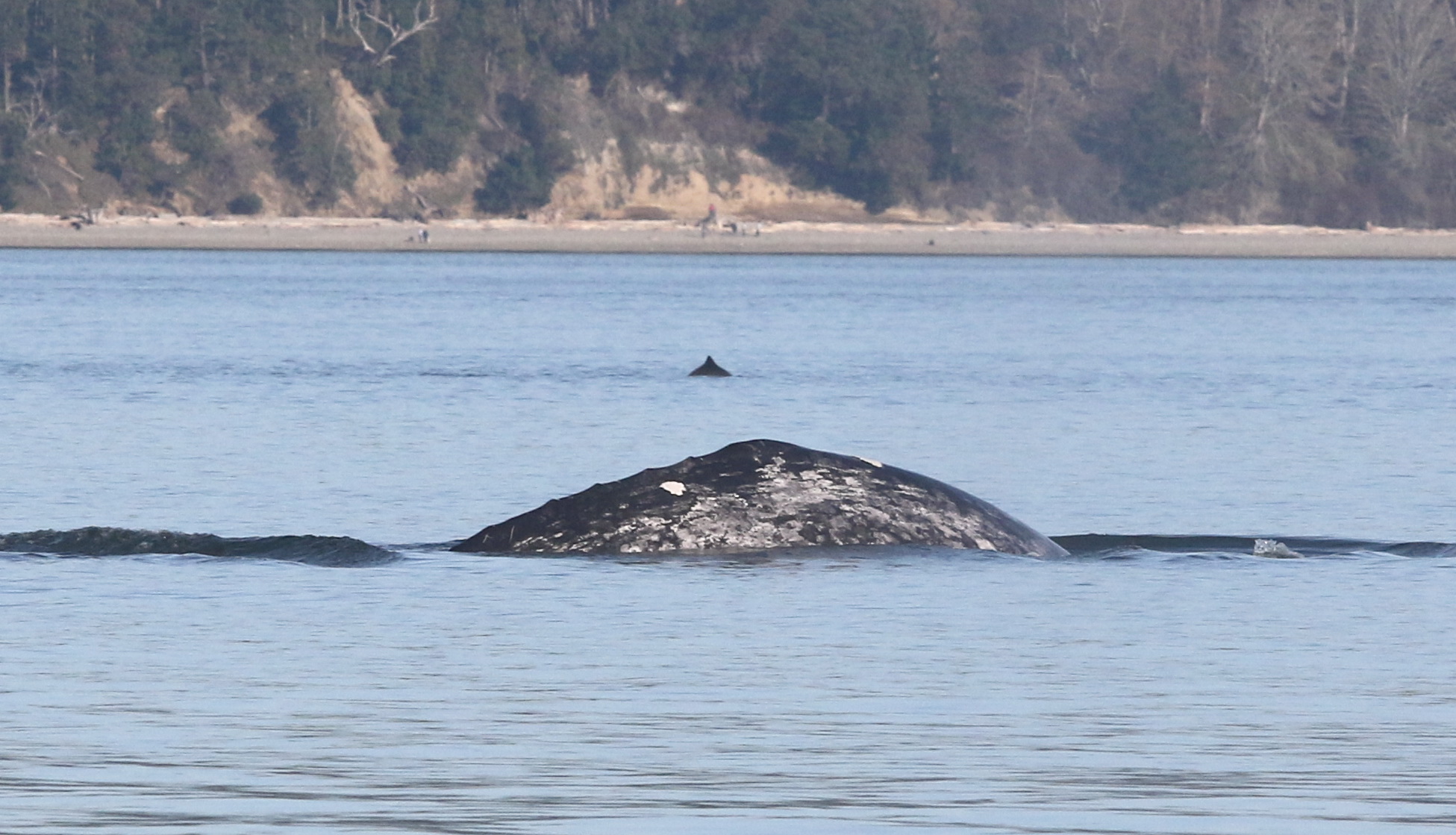 Above: 723 with a harbor porpoise also visible, which were a common feature in our survey.  In addition to the gray whales we did see lots of harbor porpoise though generally not this close to each other.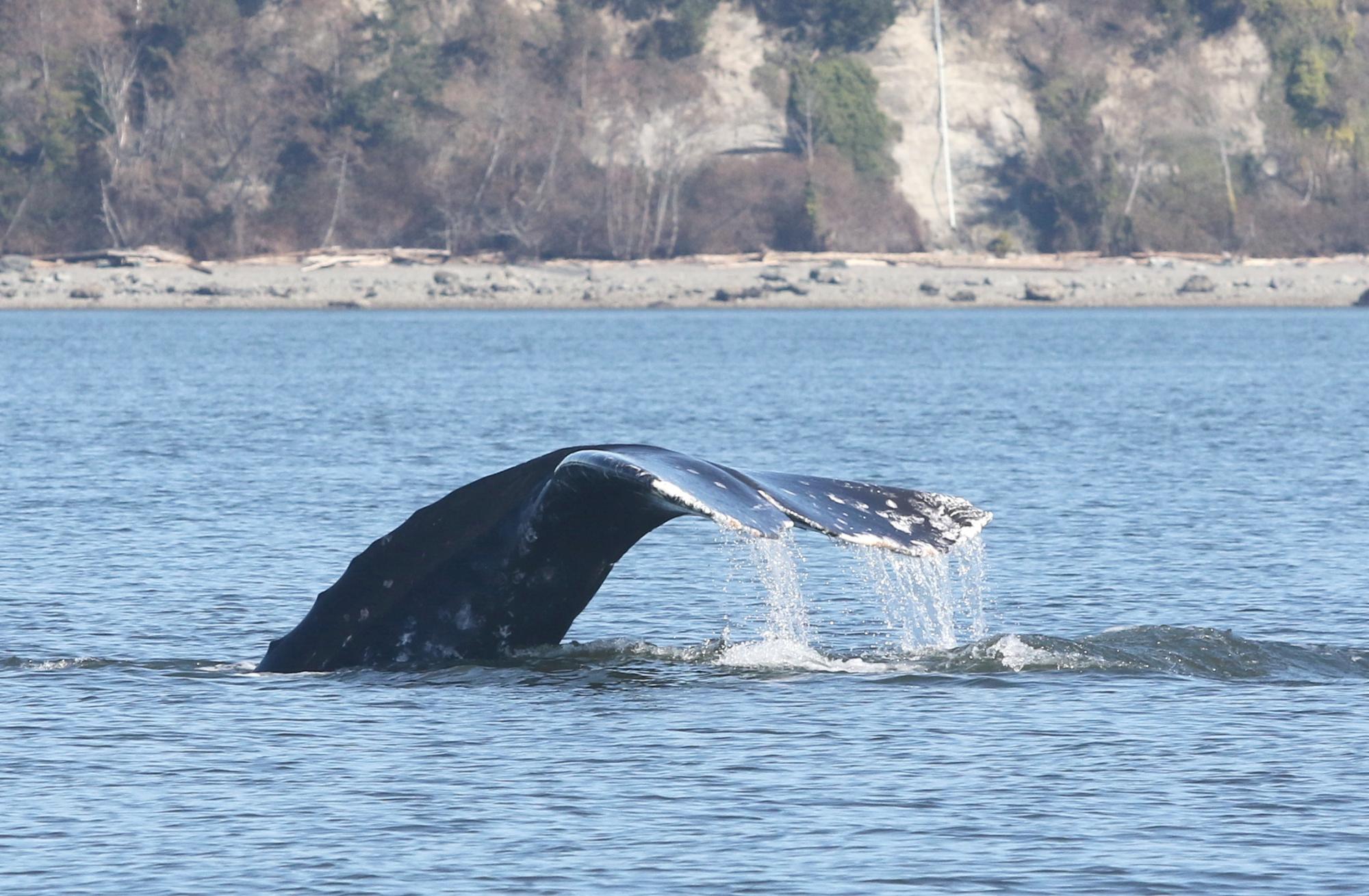 Above: The fluke of 531, a whale we saw last year and suspected was pregnant based on her body condition, but which has shown up this year without a calf. At this point we do not understand whether this means she was not pregnant or possibly lost her calf.