Cascadia has continued documenting the presence and behavior of the group of about a dozen "Sounder" gray whales that feed around Whidbey and Camano Islands each spring. This year the project has a new element assessing the body condition of these whales during what has been declared an Unusual Mortality Event (see our STRANDINGS update ) being conducted in collaboration with Dr. Holly Fearnbach (SR3) and Dr. John Durban (Southall Environmental Associates). The project has successfully documented not only the return of all of the regular Sounder gray whales, but also some new individuals that appear in less than ideal body condition. One of the more surprising results has been the dramatic improvement in body condition over a short period of time for some of the regular whales as they feed on dense ghost shrimp beds. See also the update on the SR3 website.
Three aerial images of CRCID-723, also known as Lucyfer, showing the dramatic improvement in body condition. Photographs collected using a remotely-controlled hexacopter drone by SR3/SEA under NMFS permit 19091.

Dubknuck (CRC-44) feeding on ghost shrimp just north of Hidden Beach, Whidbey Island on 6 April 2020. A Glaucous-winged Gull snagged a large ghost shrimp that managed to escape the whale. Photo by John Calambokidis under NMFS permit 21678.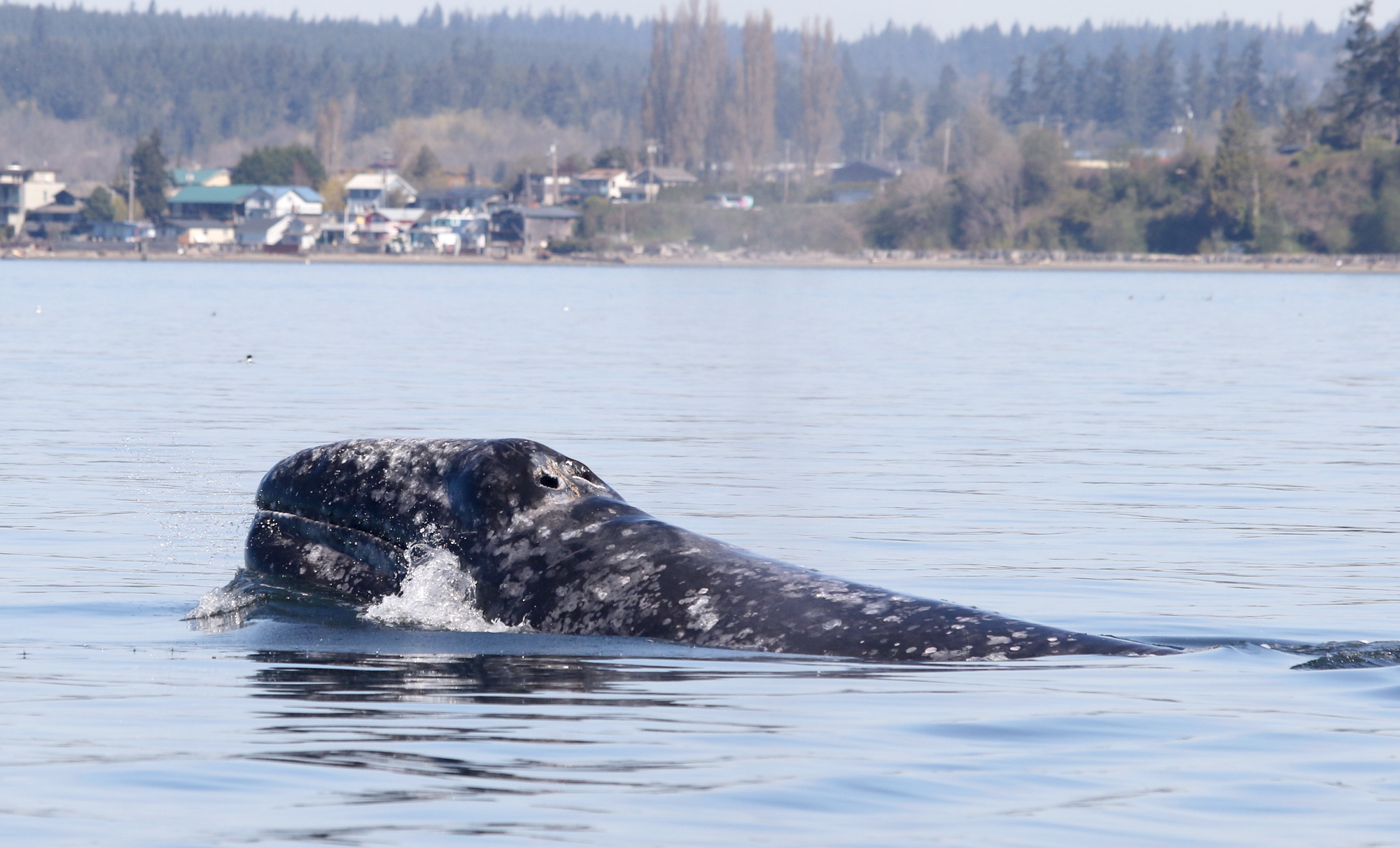 Earhart (CRC-22) showed her head while swimming between feeding locations on the Snohomish River Delta on 14 April 2020. Photo by John Calambokidis under NMFS permit 21678.