At least four of the regular "Sounders" gray whales have shown up near Whidbey Island in recent days, earlier than normal. Their return had been of particular interest given the gray whale Unusual Mortality Event (UME) that started last year and resulted in 34 strandings of dead gray whales in Washington State alone. This event is being investigated and coming months will determine whether it will be continuing this year. Off Whidbey Island the same dozen or so gray whales have been returning each spring to feed on rich ghost shrimp beds. All four of the identified whales confirmed so far were animals first documented using these waters in 1991 so this would be at least their 30th year (though there have been a few annual gaps in their sightings). While these whales sometimes show up in February, their arrival has most often occurred in March.
Gray whales migrate north each spring from breeding areas in Mexico to their primary feeding areas in the Arctic. The small group of whales that feed off Whidbey are part of this larger migration but represent whales that have deviated from the migration to stop and feed before continuing on (another group of gray whales feed through the spring, summer, and fall in the Pacific Northwest and are called the PCFG).
The UME has triggered increased research on gray whales and this year there will be more focused research effort on the Sounders whales off Whidbey Island trying to better assess their body condition and compare it to past years. This will be helpful in understanding both whether gray whales overall are in poorer condition and that is contributing to the mortality and whether the whales feeding off Whidbey have developed a strategy to hedge their bets and better deal with the possibly nutritional stress the overall population may be facing. The research effort will include documenting body condition with boat observation of whales, measurements of their body condition using drones, and sampling of breath and biopsies.
The photo below is the left side CRC ID 53, also known as "Little Patch. This is a known male first identified in 1991 and seen in almost every year since including now, 2020.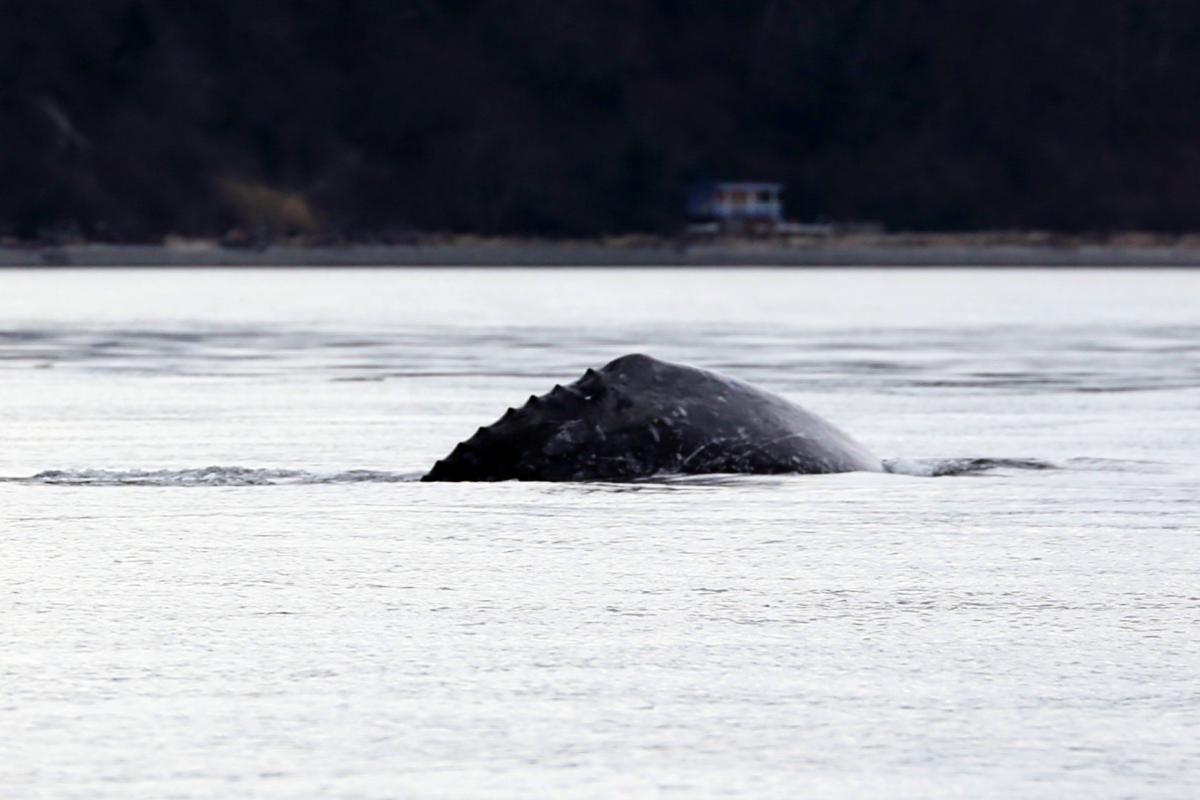 Photo credit: John Judy
The photo below is CRC ID 49, better known as "Patch". This is another known male which is the most distinctive of all those Sounder grays given his big patch, and has been the most consistently sighted since 1991.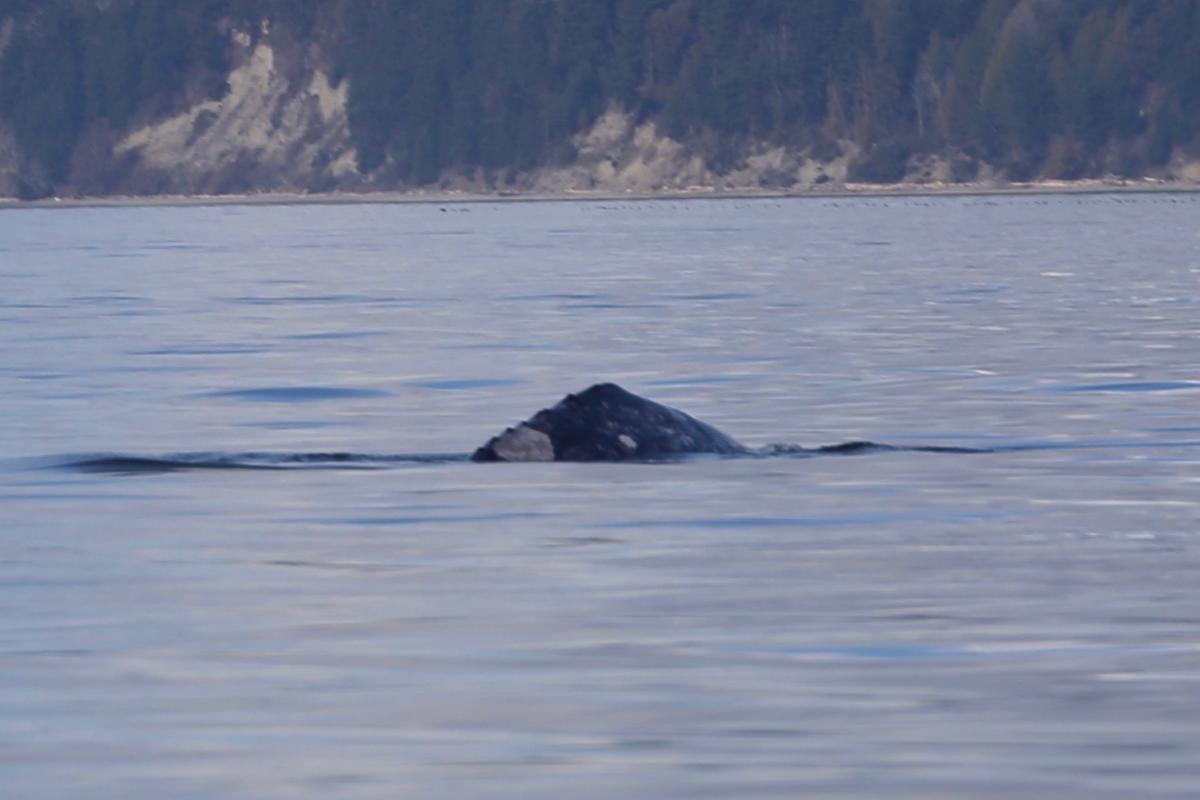 Photo credit: John Judy