Cascadia and other Washington stranding network organizations continue to respond to growing number of dead gray whales along our coast and inside waters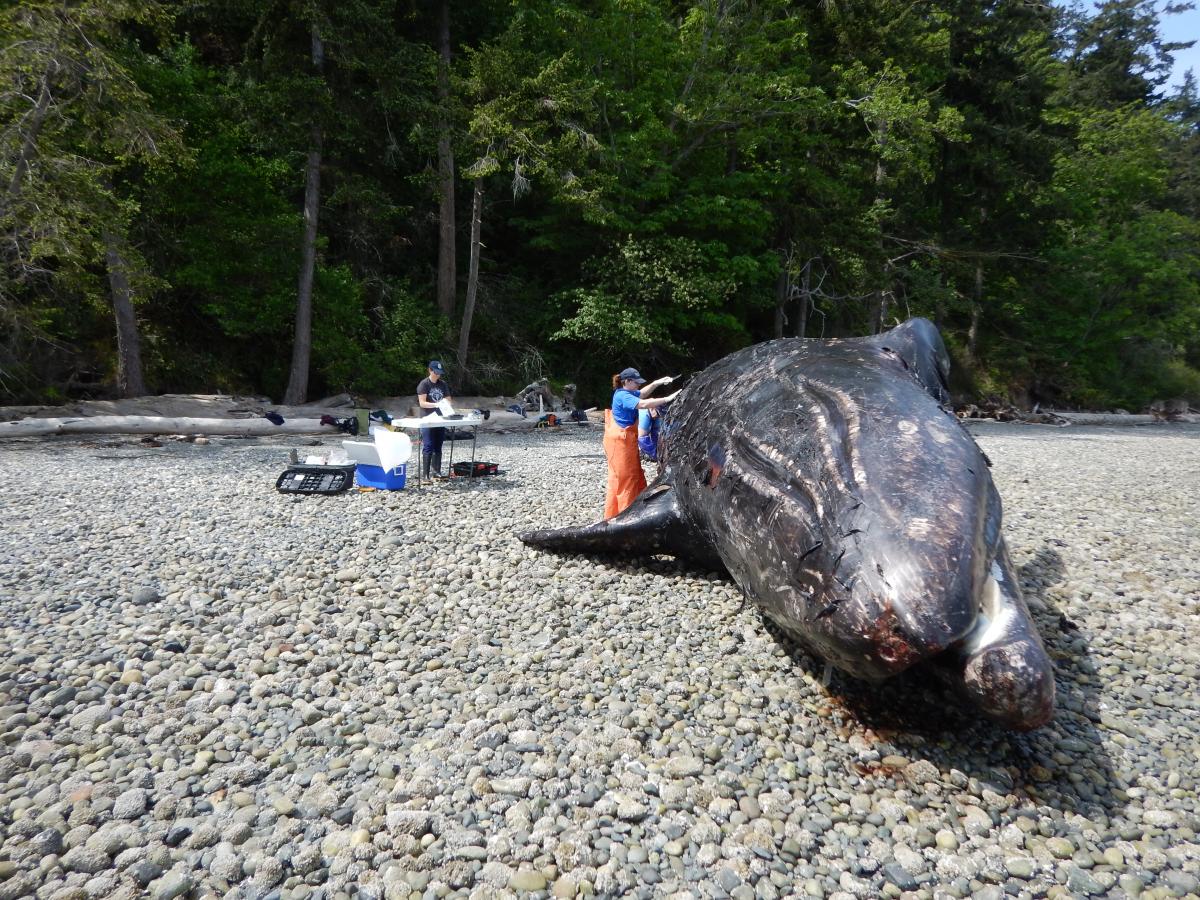 An examination of a dead gray whale was conducted on 9 May 2019 by Cascadia Research, WDFW, and World Vets which revealed the whale was an adult 42-feet female gray whale. Cause of death was not immediately apparent but appeared consistent with nutritional stress. The whale had washed up several days earlier near Everett and relocated with the help of WDFW Enforcement. Additional tests will be performed on tissues collected to further evaluate the condition of the whale.
Several more examinations were planned for 10 May as the total number of dead gray whales in Washington State increased to 16 (15 of them since 30 March 2019) with 6 of these adults (5 adult females) and the majority have showing signs of nutritional stress. While these number are far above normal for gray whales, the overall population has been doing well and a major mortality event was also documented in 1999-2000 that the number so far this year have not yet exceeded though we are still early in the season.
Click here for gray whale stranding updates.