6th Sounder Seen: 531 Is Here!
March 8, 2020
Cascadia's John Calambokidis and student intern Kira Telford went out with Island Adventures Whale Watching in Everett, Washington for their first of the season gray whale trips. Despite some squally weather they had a very successful trip that included gray whales and eagles. This trip, CRC-531 (see John's photo below is the right side) was officially identified, bringing the total up to 6 different Sounders in the area. 531 is a known female first identified in the area by Cascadia in March of 2000. Also seen were, 49 (Patch) and 53 (Little Patch). John was also able to train our current spring intern on taking photo-id shots of these animals and recording marine mammal sighting and effort data. Island Adventures Whale Watch supports our research and allows Cascadia to put interns on weekly trips to collect this important data. Cascadia is very appreciative of this support which has been on-going for over 10 years. Click here for their whale report. While on board John also spoke with Tom Banse from National Public Radio about the Sounders and we will keep an ear out for this interview (likely to air March 12th or 13th). (Its up and ready to read and listen to! Click here for the report and interview).

As of Saturday's trip that brings to six the confirmed Sounders present: CRC-49 (Patch), CRC-44, (Dubnuck), CRC-53 (Little Patch), CRC-56, CRC-185 and CRC-531. Please click here for a PDF of ID shots for the Sounders and keep an eye out for the new updated Cascadia and Ocranetwork field guide. On this trip John was able to confirm the animals in the area, get good body condition photographs of the whales seen to help in assessing both how they are doing in light of the Unusual Mortality Event (UME) that is an ongoing concern for gray whales along our coast and also evaluate the Sounders extra feeding stop.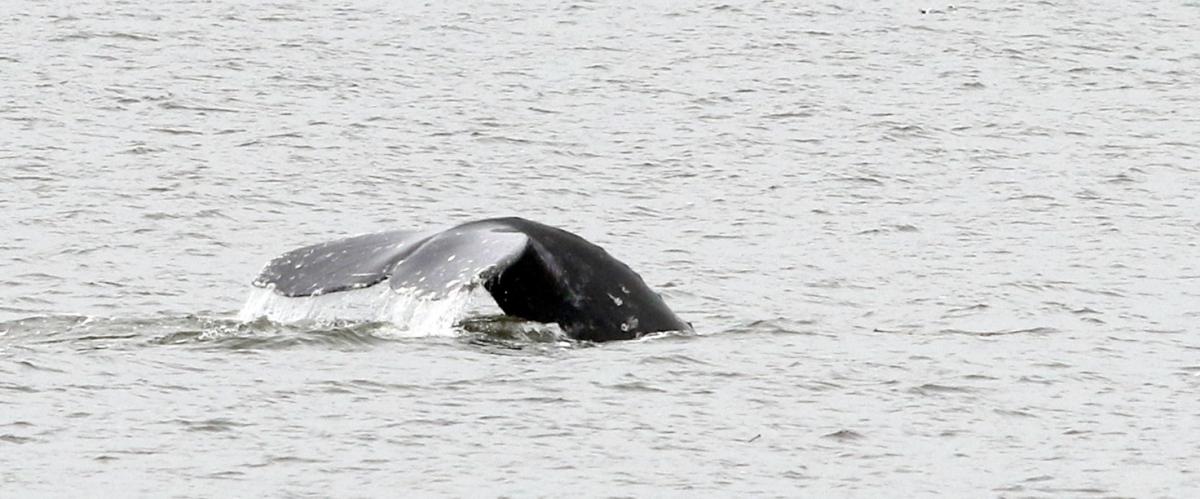 Fluke of 531: Photo John Calambokidis