We have a field effort off Hawaiʻi Island from June 12-21. This is our 21st consecutive year of working off this island and the 24th year of field work since this project started. Although we are hoping to spend time working with false killer whales, like all of our projects we will be working with all species of dolphins and whales we encounter (and also recording information on seabirds).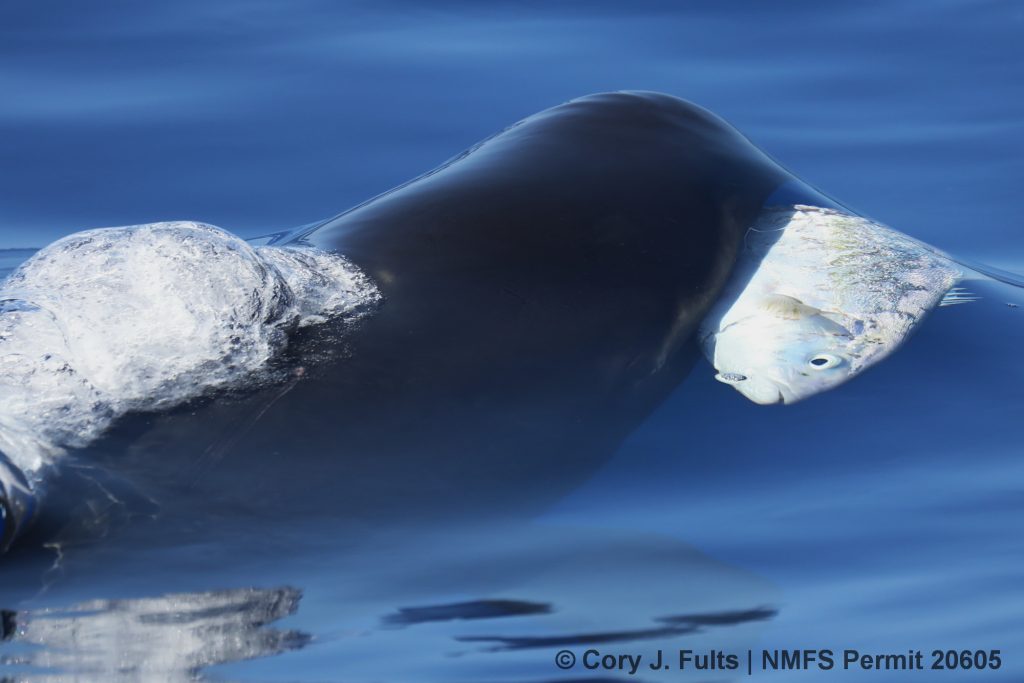 This project is supported by a contract from the State of Hawaiʻi (supported by a NOAA Section 6 grant) and a grant from the Pacific Islands Fisheries Science Center. Unlike most of our Hawaiʻi Island projects this time we hope to launch most days from Kawaihae harbor, to be closer to a hotspot for the endangered main Hawaiian Islands population of false killer whales. That area is also a very good area to see groups from the Kohala resident population of melon-headed whales, and we should also see and will work with pantropical spotted dolphins, spinner dolphins, and several other less-commonly seen species. We'll be using a suite of methods (satellite tagging, photo-ID, biopsy, eDNA, and fecal sampling, and drone photogrammetry) to learn more about these species. Our primary crew include Colin Cornforth, Jordan Lerma, and Robin Baird, and we also have a number of volunteers who will join us for one or more days.
End of project update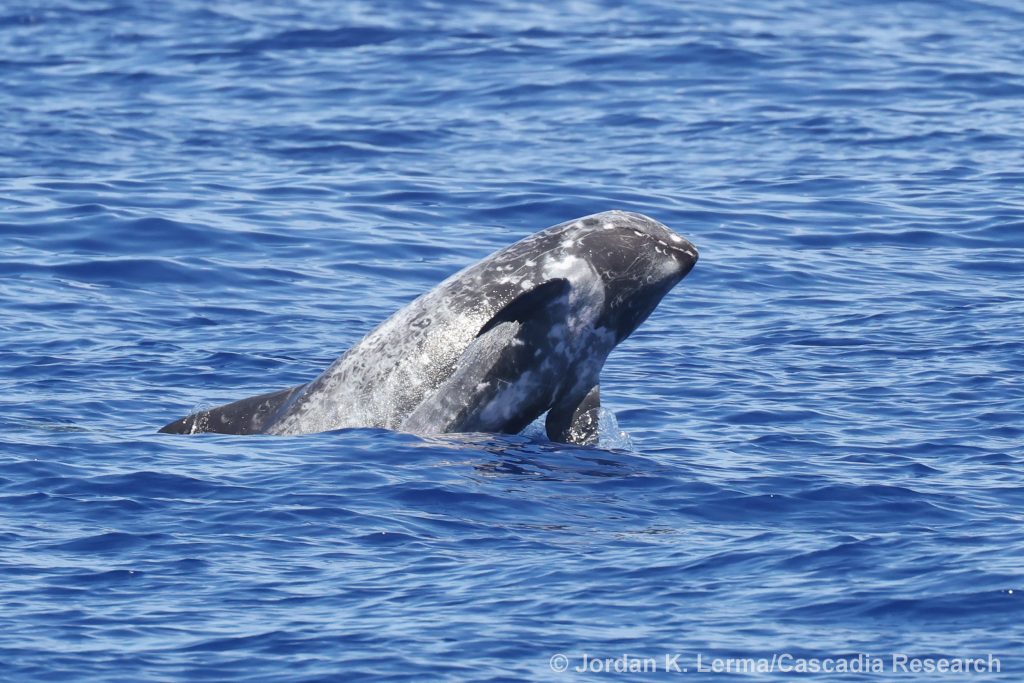 June 21st was out last day on the water., and our last sighting of the trip was a group of Risso's dolphins. In addition to ID photos of most of the individuals present we obtained an eDNA sample, as well as drone photogrammetry images of about seven individuals. Although we did not find false killer whales over the last 10-days, it was a productive project nonetheless and we are looking forward to our next project!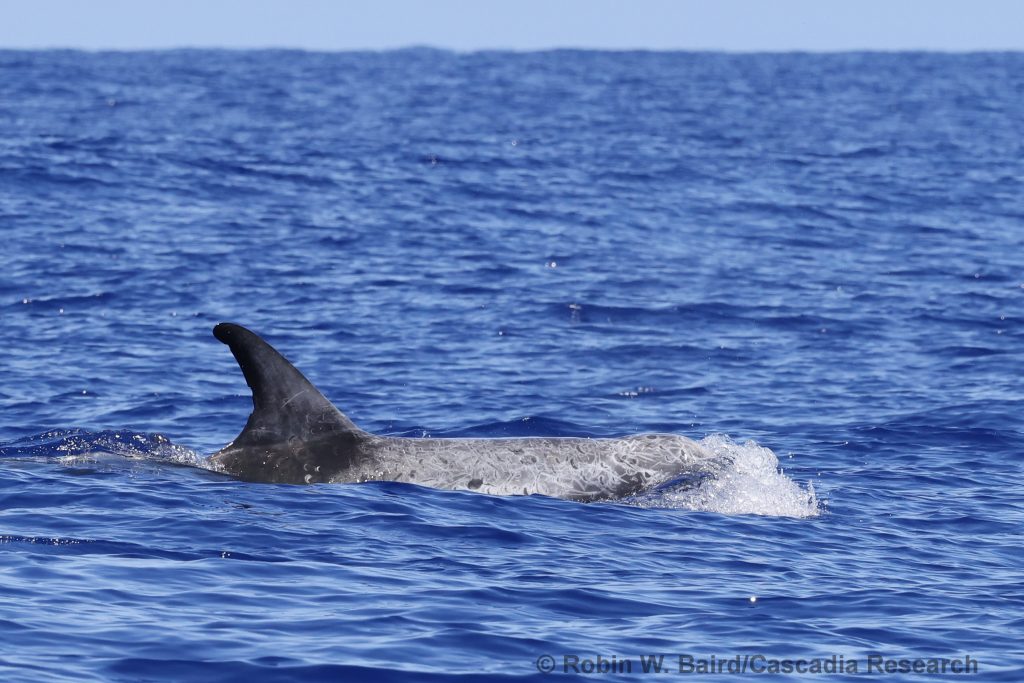 June 20 update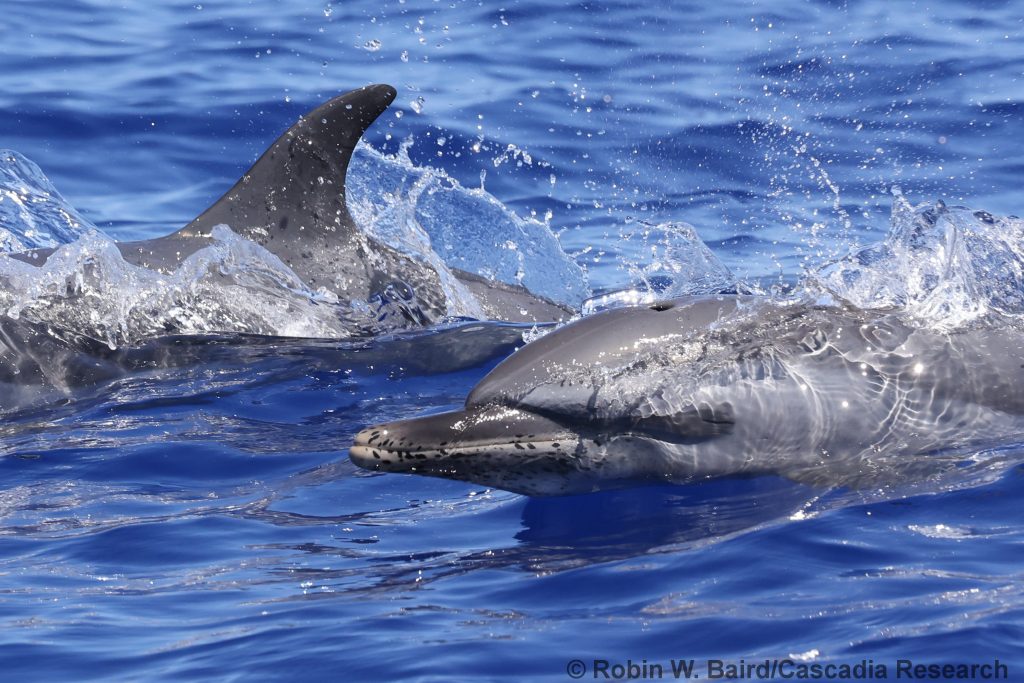 Over the last couple of days we've seen several groups of pantropical spotted dolphins (including the group we encountered and tagged on June 15th, re-sighting the tagged individual), and a group of a couple of hundred melon-headed whales. We were able to deploy another LIMPET tag on a spotted dolphin on June 20th, so are now tracking two different groups off the island.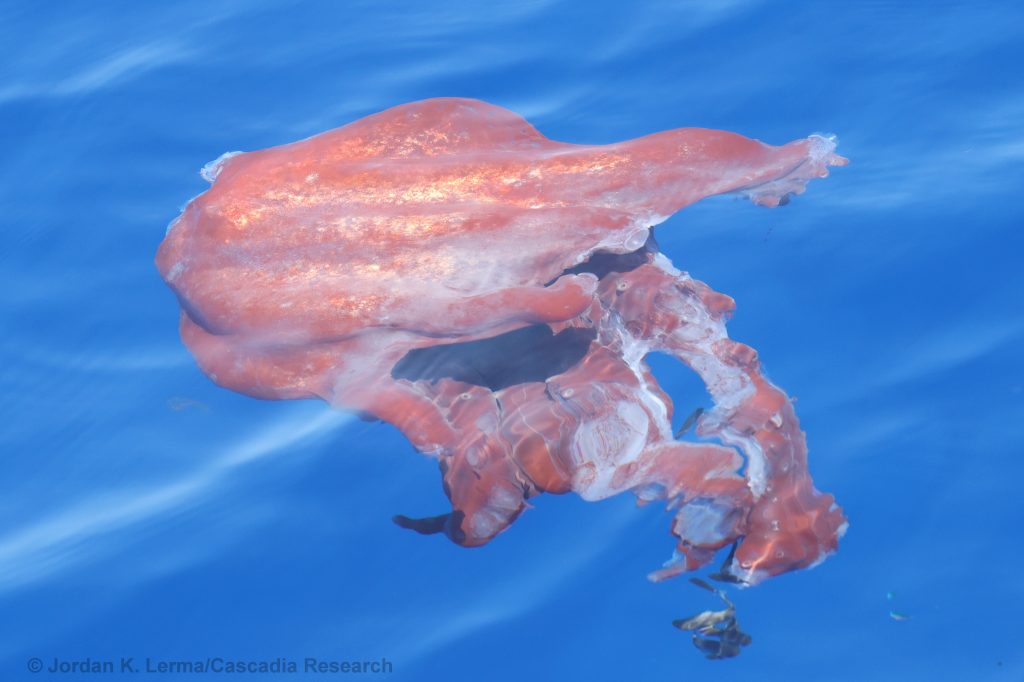 We also collected a large pelagic octopus, our second cephalopod for the trip. Check out our pelagic cephalopod page for more information on the species we've found over the years.
June 18 update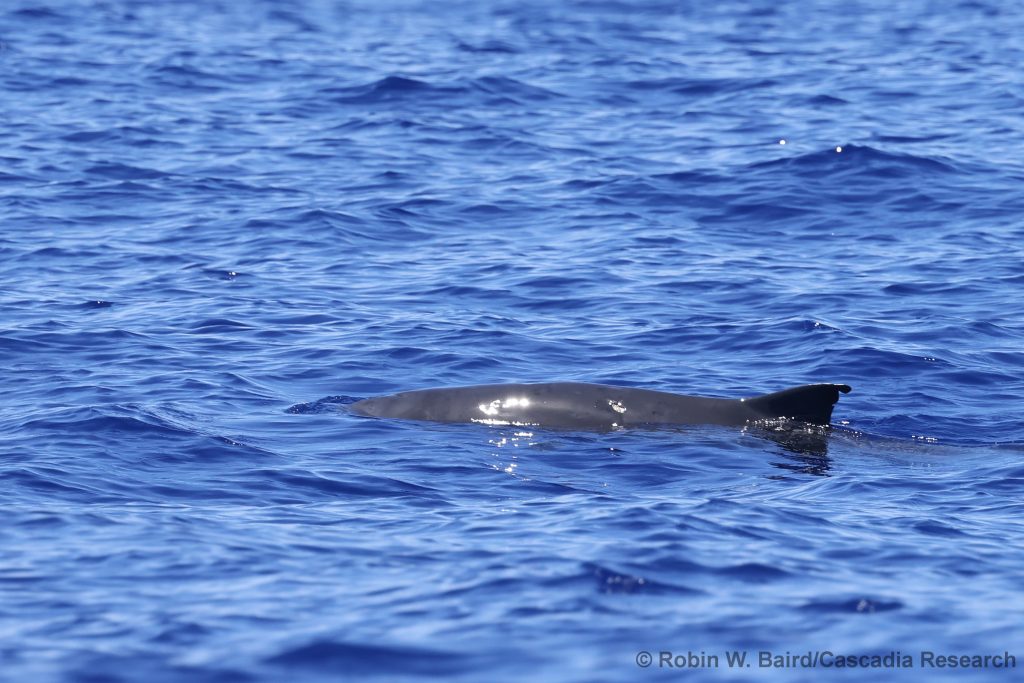 The most exciting sighting (also one of the shortest!) in the last couple of days was a lone dwarf sperm whale. When first spotted this whale was logging at the surface, and we were able to watch it for a minute or two before it sank out of sight, not to be seen again. That said, it really was nice to see (and photograph) it – it was a very distinctive individual and we are always happy to add more individuals to our catalog.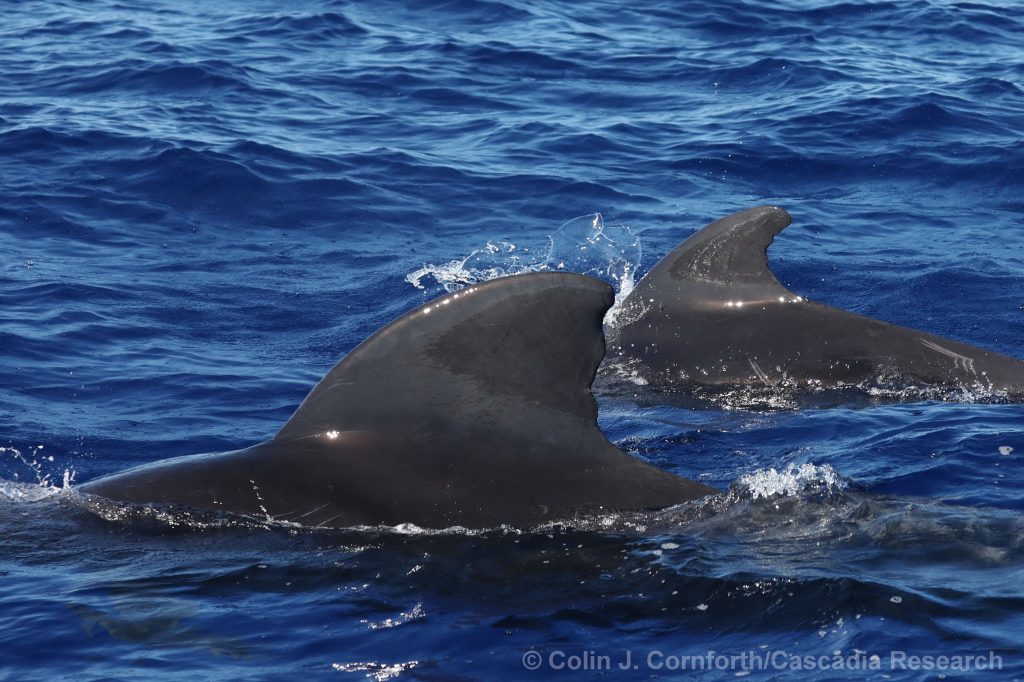 We also encountered two groups of short-finned pilot whales, including the very large adult male in the photo above. Short-finned pilot whales are the most frequently-encountered species in our work, and we have a large (~2,500 individuals) photo-identification catalog – from every encounter we try to get good quality photos of every individual present to examine social organization, movements, and stock structure.
June 16, 2022 update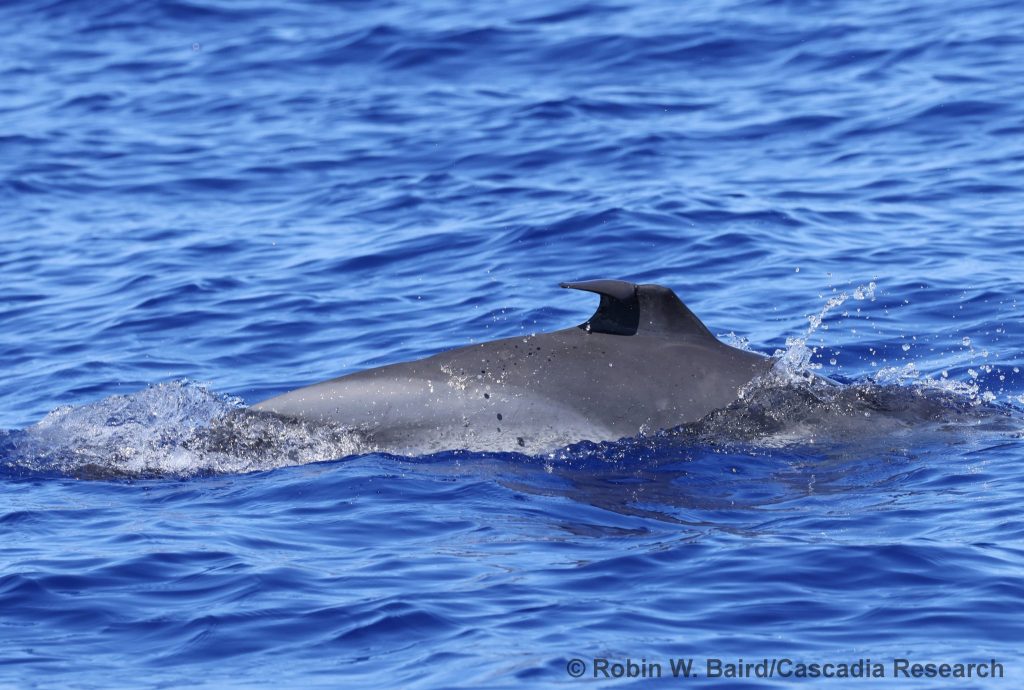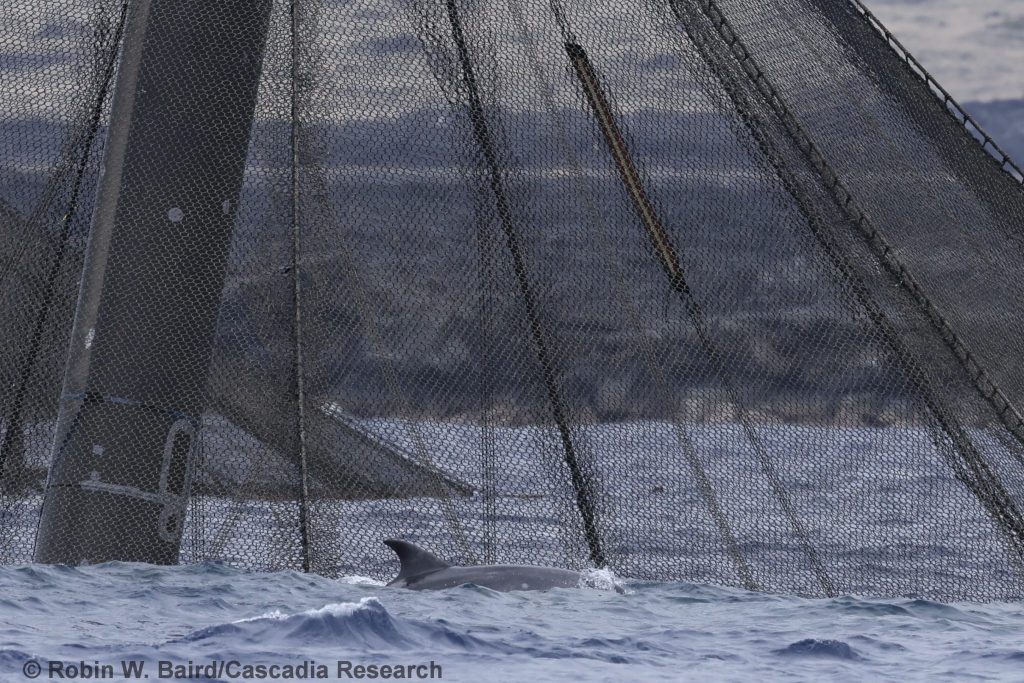 In the last couple of days we've encountered two groups of pantropical spotted dolphins and one group of bottlenose dolphins. The bottlenose dolphins were associating with the kampachi farm just off Makako Bay. We have been working on a project assessing the number of dolphins that associate with the farm and their relationship with the rest of the resident bottlenose dolphin community around this island.
For encounters with pantropical spotted dolphins we focus both on photo-identifying individuals and trying to deploy LIMPET satellite tags, and we were able to deploy one location-only tag on a spotted dolphin in the group encountered June 15th. Three different island-associated stocks of spotted dolphins have been recognized in Hawaiian waters, based primarily on genetic analyses, but there is uncertainty remaining about stock boundaries and overlap with the pelagic population, so when we have cooperative individuals and good working conditions we try to deploy tags to track movements.
June 14, 2022 update
Due to strong winds to the north today we launched out of Honokohau Harbor, and surveyed off the Kona coast. We encountered three groups of short-finned pilot whales, a group of bottlenose dolphins (with thanks to the call from the UH Marine Mammal Research Program!), and, sadly, a whale shark with a major entanglement. One of our crew got in the water to assess the situation but the rope was too large to attempt any disentanglement. We obtained images to identify the individual and have passed them on to the Hawai'i Uncharted Research Collective, who maintain a whale shark catalog for Hawai'i.
June 13th update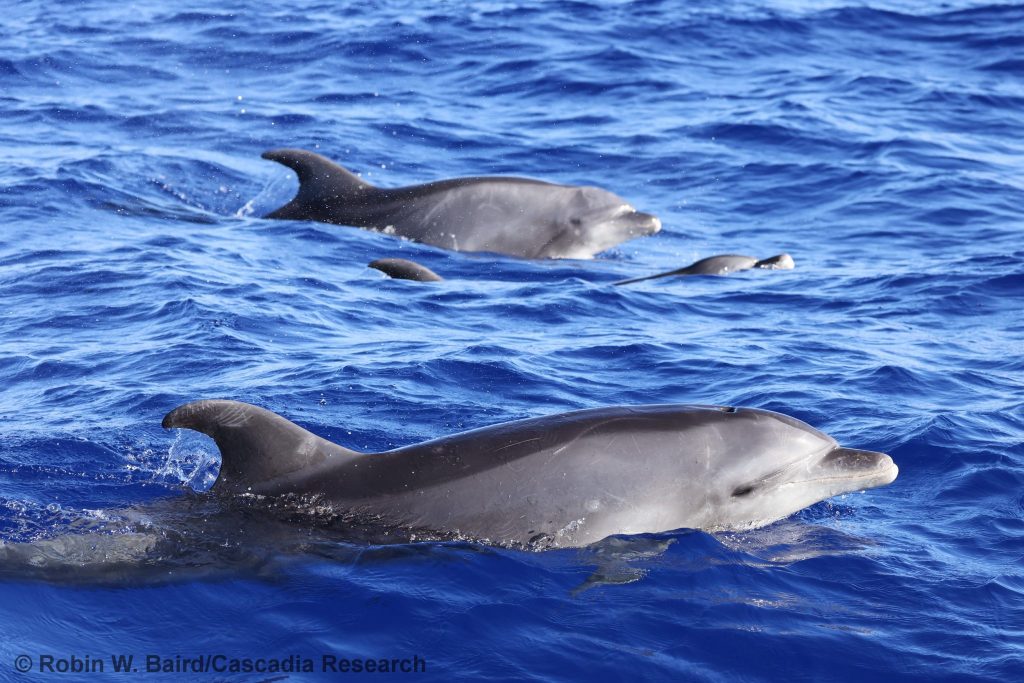 Another short day today due to weather but we had encounters with two species, bottlenose dolphins and spinner dolphins. For the bottlenose dolphin group we were able to get good identification photos of all the individuals present, and also obtained some stabilized high-speed video footage.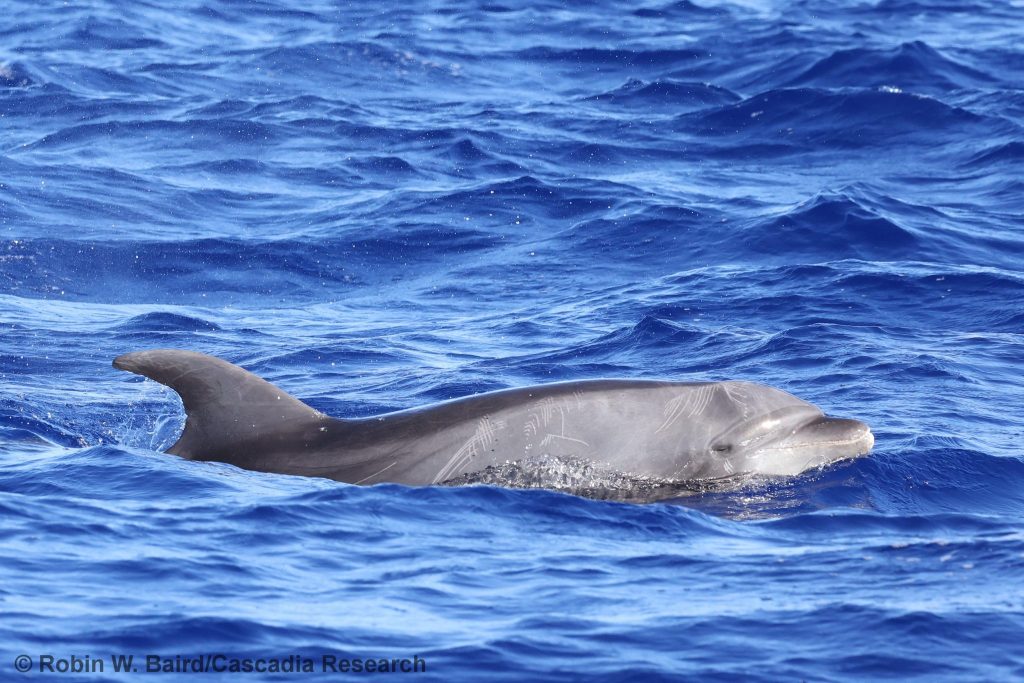 With the spinner dolphin group, in addition to obtaining identification photos and drone imagery to measure individuals, we collected two eDNA samples.
June 12th update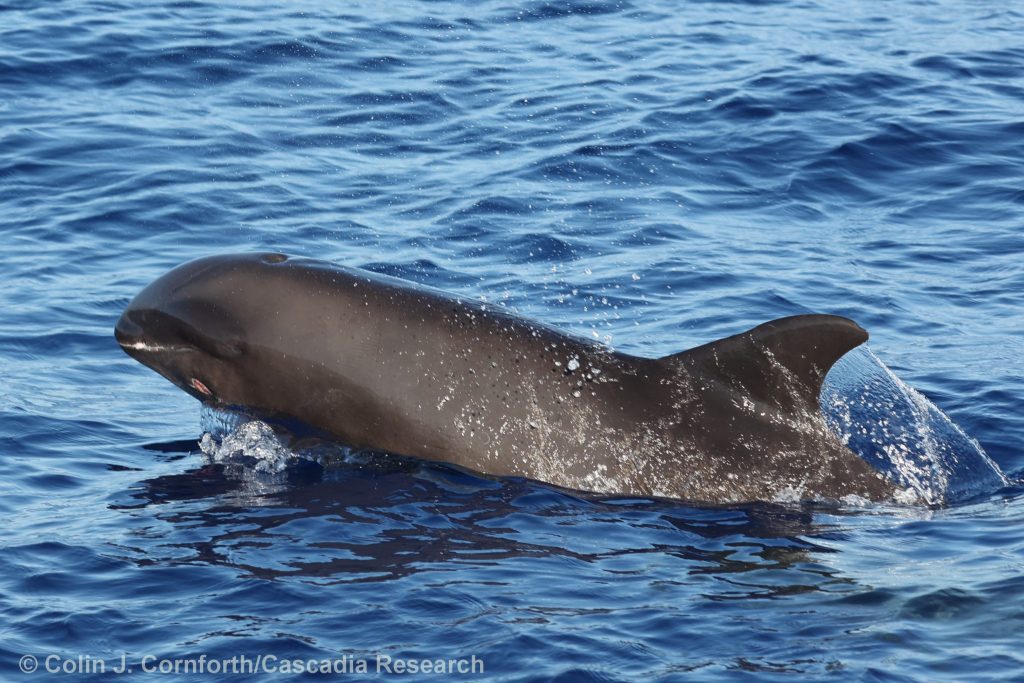 Today was the first day of our June 2022 field effort. Although we had only a single cetacean encounter, it was a productive one – a group of over 200 melon-headed whales. We obtained identification photos of a few dozen individuals, collected one eDNA sample (to be sent to the Cetacean Conservation and Genomics Lab at Oregon State University), obtained drone footage of about 30 individuals (testing out our new Mavic 3 Cine drone, funded by a grant from Dolphin Quest), and obtained some stabilized high resolution high-speed video footage (4k, 120 fps) using a Canon R5C and a DJI RS2 gimbal stabilizer system. We also had sightings of two endangered Hawaiian Petrels, as well as a number of Bulwer's Petrels, and Wedge-tailed Shearwaters.
We want to thank the volunteers who are assisting with this effort (we'll add more names as they come out on the boat): Shannon Atkinson, Cody Clifton, Dylan Currier, Doug DeMaster, Adam Frankel, Dennis Fukushima, Jessica Glazner, Dre Gutierrez, Cynthia Hankins, Hailey Hawkins, Nick Hoffman, Kim Jeffries, Ashley Klemer, Bryce Klemer, Zoe Molder, Jana Phipps, Susan Rickards, and Mike Rudenko.
Photos on this page were taken under NMFS Scientific Research Permit No. 20605