07-19-2021 17:07
Cascadia Research and Orca Network are pleased to announce the winning names for our Sounder gray whales, which have been eagerly awaited by many. With over 1,200 votes from the public, we are thrilled to introduce the following whales with their new monikers: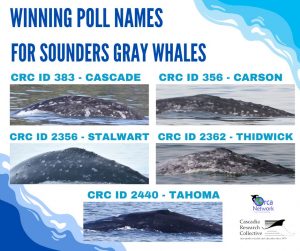 Additionally, Cascadia and Orca Network have chosen names for four of our other Sounder gray whales that reflect their unique characteristics, or honor researchers and contributors in the area: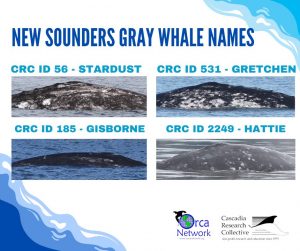 We would like to express our sincere gratitude to everyone who participated in our poll to choose these new names. We are excited to see our beloved Sounder gray whales with new, meaningful names.