07-19-2021 17:07
The juvenile whale that was documented struck by a Washington State Ferry off Whidbey Island on 6 July 2020 has been identified as an individual sighted in previous days uninjured and has now been linked to historical photographs taken by the Marine Education and Research Society (MERS) showing this whale was born in 2017 (indicating it was 3 years old). Cascadia Research working with NOAA and other researchers was able to make the match to the MERS catalog aided by photographs that had documented the movements of the whale in the days before the ship strike. The vessel strike on the juvenile humpback whale, which was traveling with a 2nd larger whale, was witnessed and photographed by Bart Rulon aboard the Puget Sound Express whale watching vessel and the unique markings on both whales allowed them to be linked to other sightings. Adam Ü and Josh London had encountered the two whales on the previous day (5 July) near Pt Jefferson in Puget Sound. Tasli Shaw, an independent cataloguer of humpback whales, identified markings that helped connect the whale to sightings made in the Strait of Juan de Fuca of the same two whales on 4 July 2020. Photographs taken from both encounters on 4 and 5 July 2020 demonstrate that the struck whale did not have any of the injuries that were seen immediately after the incident. These series of photos also helped Elana Dobson at Cascadia make the match to the sightings in 2017 and 2018 in the MERS catalog (Chip) and photographs taken by Erin Gless, Alethea Leddy, and James Gresham from Island Adventures trips on the Canadian side of the Strait of Juan de Fuca.
Effort by World Vets, SR3, Orca Network and Cascadia on the afternoon and evening of 6 July and morning of 7 July 2020 failed to find the injured whale that had not been seen since immediately after the ship strike, however, those efforts did relocate the other whale in the pair who was now traveling alone. While the fate of the struck whale is not certain, the lack of sightings and nature of the strike and injuries sustained indicate they may well have been fatal. Most dead whales typically sink and may either never come to the surface or do so only if in shallow enough water that bloating from decomposition counters the water pressure. Sightings of live whales and any reports of dead whales will be investigated to try and confirm the outcome.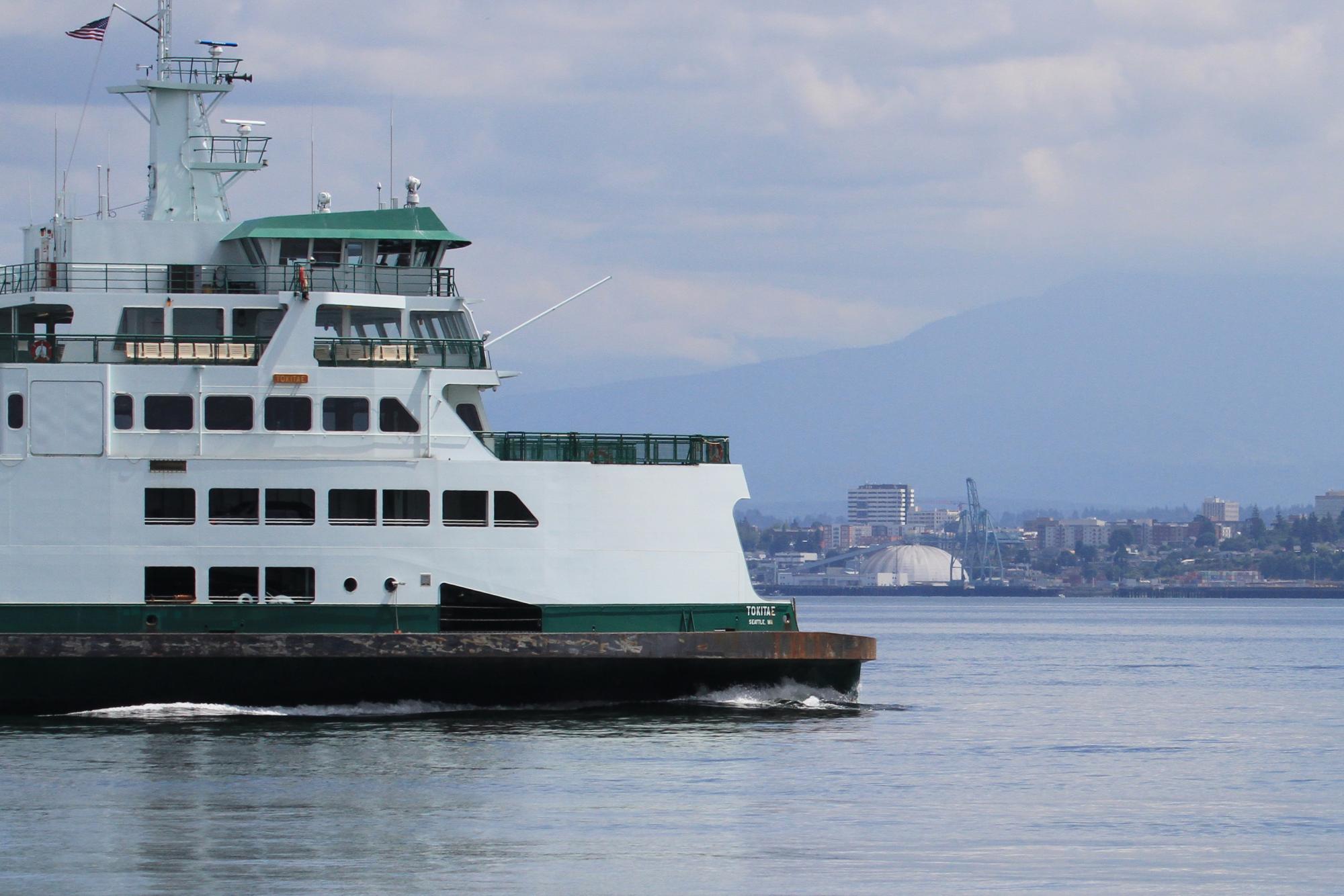 Photograph by Bart Rulon showing apparent moment of impact. Part of whale and disturbance can be seen near bow of ferry where whale had just surfaced.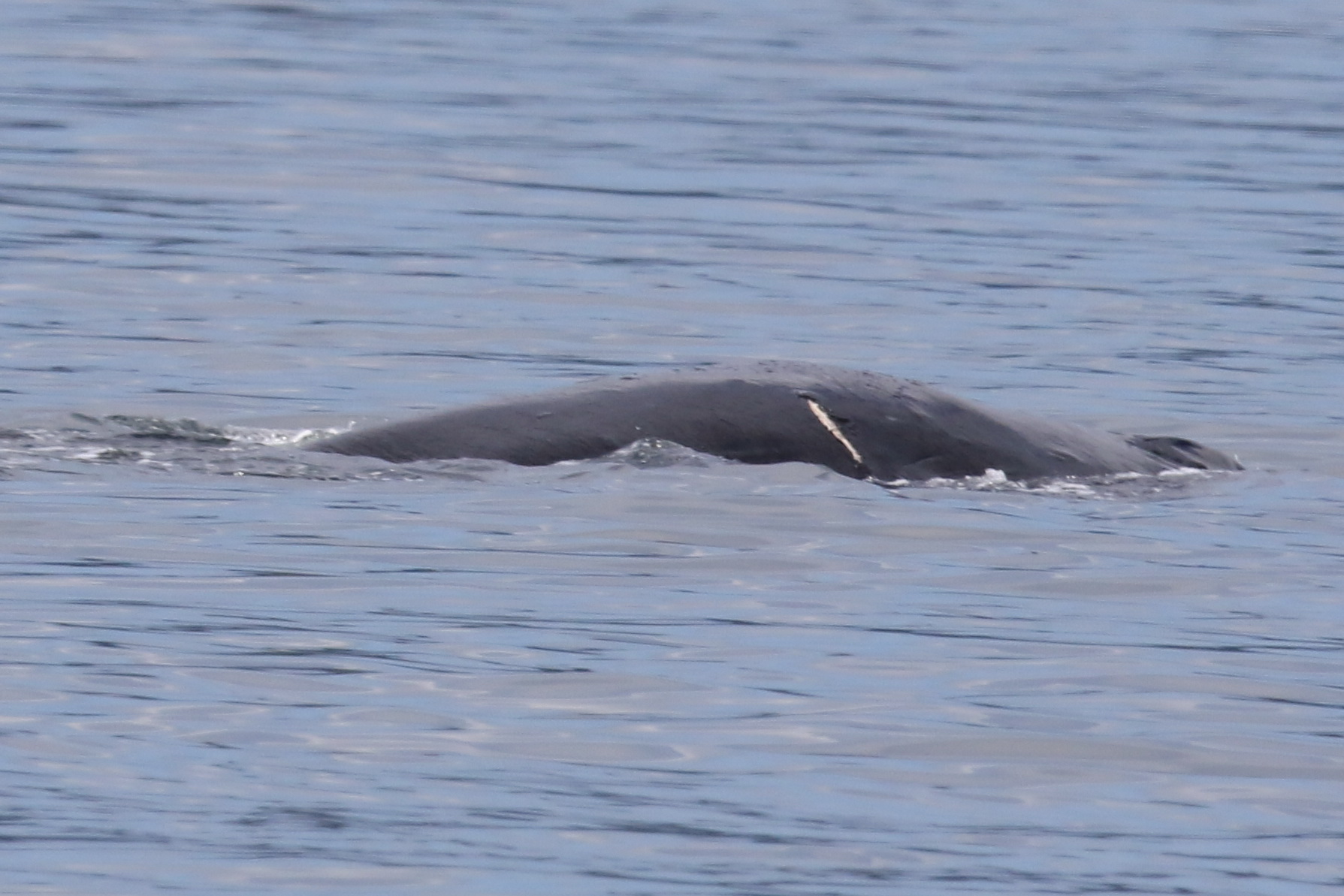 Whale immediately after having been struck showing some of the external injuries (whales struck by ships often primarily show internal trauma not visible externally). Photo by Bart Rulon.