07-19-2021 17:07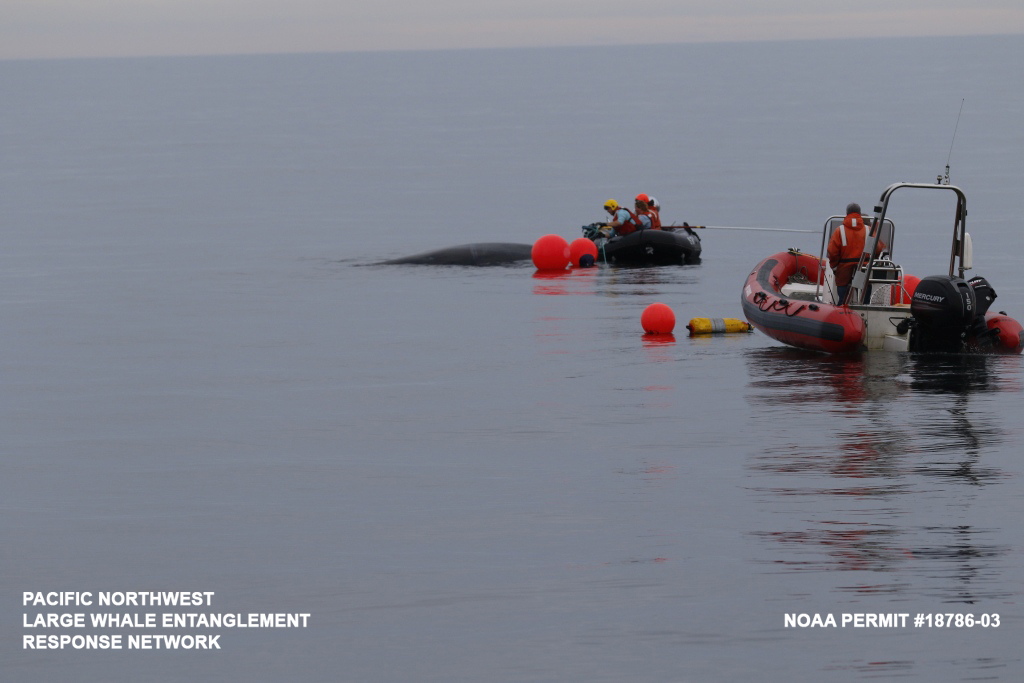 Trained responders successfully disentangled a Humpback whale this past Thursday, August 8, 2019. The whale was initially seen around noon time by Todds Extreme Fishing who was able to stay with the whale and monitor its location until the Makah Tribe and the U.S. Coast Guard could take over until the responders arrived. The team was composed of SR3: Sealife Response, Rehabilitation and Research, Cascadia Research, the Makah Tribe, Washington Department of Fish and Wildlife and World Vets.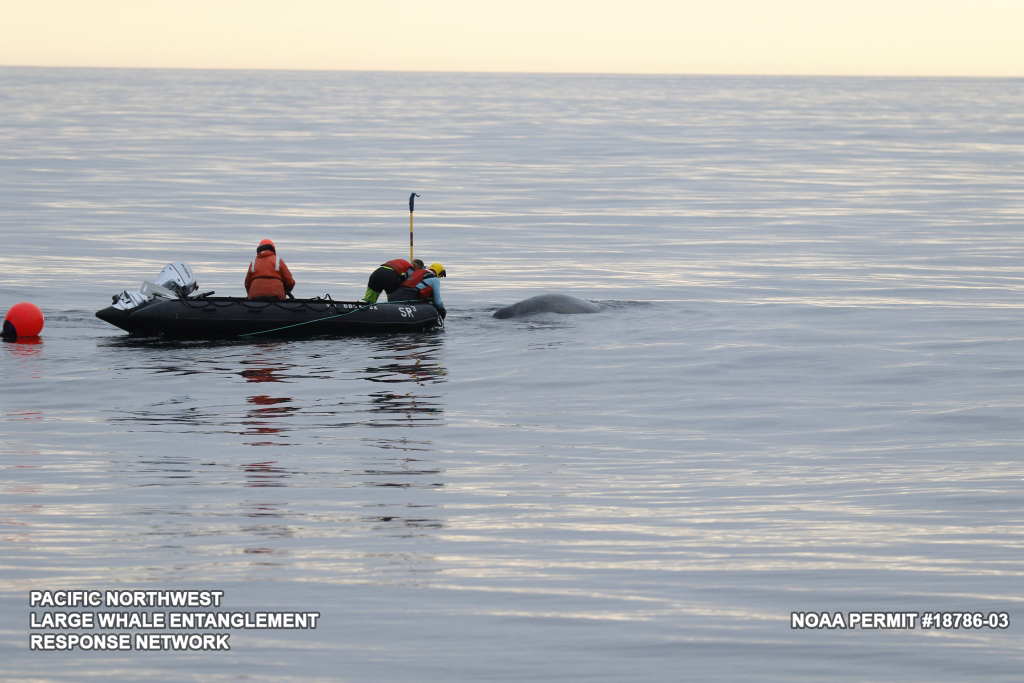 The whale had line running through its mouth and around its fluke making it hog tied to the surface. It was not known if the line was from fishing or crab gear. The team was able to cut the rope at key points leaving only a small amount in its mouth the should be shed on its own. The team monitored the whale after completing the cuts and the whale appeared to be in good condition and was able to swim away.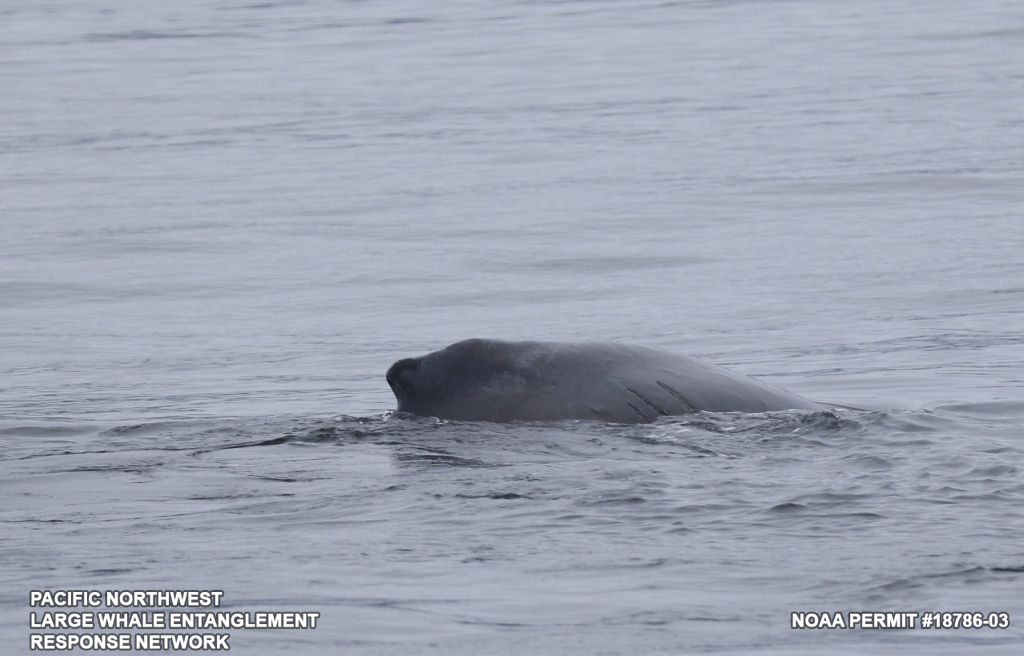 Click here for NOAA's report on this response.
Click here for Northwest News network article.